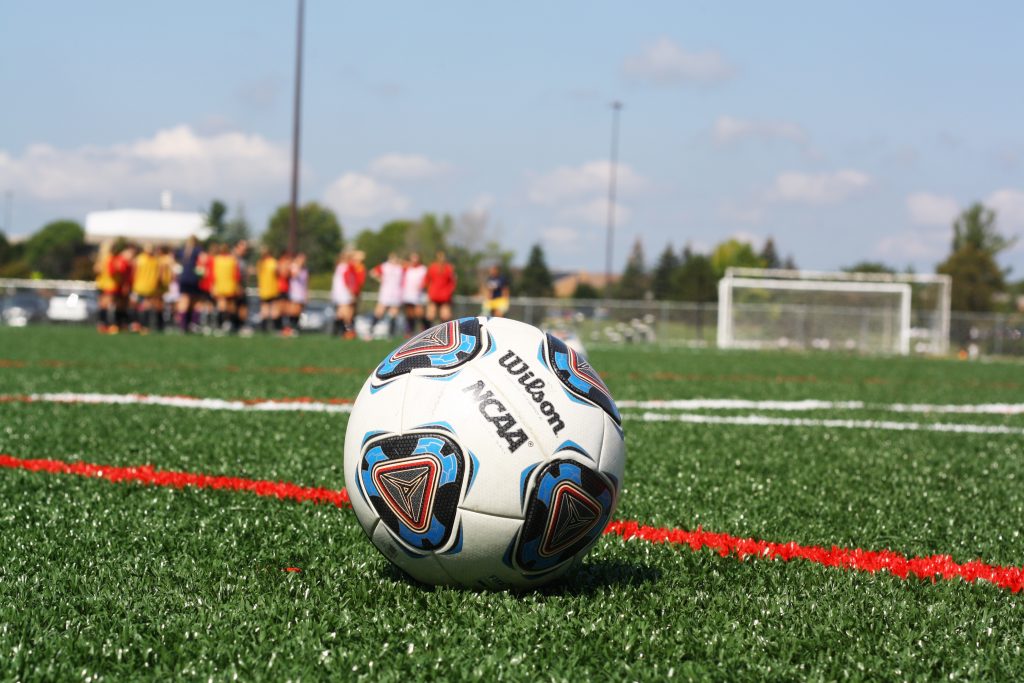 The Ferris State women's soccer team will be enjoying a new home for the 2017 season.
Ferris is in the midst of wrapping up a project that was initially developed in late 2015 that will give the team new facilities.
"It's so cool to get the support from the University. We just feel really appreciated. It gives us more incentive to just really go out and have a good season," Ferris junior defender Carley Dubbert said.
Ferris soccer has seen action on several different fields in the past, including Top Taggart Field, where they played their home games last season. The size of past fields was a huge issue that made the University ineligible to host post-season competition.
"Where our field was originally, it was really small and didn't even look like a soccer field. It's cool to be recognized by the University," Ferris senior midfielder Rachel Fouts said. "Now it's our field and there's more sense of home for us."
The new home of the Bulldogs will be located in the South Athletic Fields, across South Street from Top Taggart Field. The new facilities will meet the NCAA's standards to allow Ferris to host post-season competition.
The natural grass field is still premature in its development, so the Bulldogs will be playing on a turf field right next to the new grass field this season.
The Bulldogs will get the chance to break in their new digs when they take on Minnesota State Friday, Sept. 8 at 4 p.m. for the first home match of the season.