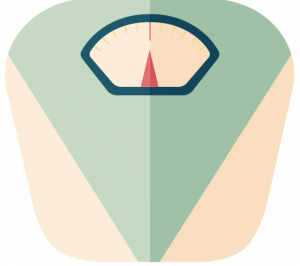 With students' constant on-the-go lifestyle, it is easy to overindulge during the first year of school. Thankfully, Ferris offers some ways to help survive the dreaded freshman 15.
There are a wide variety of meal options on campus. Students can either eat at The Rock, The University Center, Westside Café or even find healthy alternatives at The Market.
"I think a lot of it comes down to education on what you can eat and what you should eat," Ferris television and digital media production senior John Benjamin Barber IV said. "Also, be mindful of the amount you eat when you are having course meals, because I don't think the Rock Café or the Quad Café are bad locations. They do provide a lot of healthy food choices."
Students can also utilize the Recreation (Rec) Center and walk to classes to help combat weight gain.
"I would definitely go to the Rec Center because that's a part of our tuition, or the Racquet Center if you're a member there," Ferris nursing junior Meredith Campbell said.
The Rec also offers memberships for those looking for a commitment or rentals for students interested in doing an activity when time allows.
"The Rec Center is absolutely amazing because of what they have over there. They provide a very unique experience," Ferris project design senior Kristopher Bennett said. "It's not just working out. You can go over there and play basketball, tennis, volleyball. You can even go swimming."
Though swimming is a well-known and popular activity at the Rec Center, those looking to use the pool will have to look elsewhere due to the fact that it is closed until further notice.
The Rec Center is located behind the Top Taggart field, next to the East Campus Suites. It is open 6 a.m. to 11 p.m. Monday through Thursday, 6 a.m. to 9 p.m. on Fridays, noon to 7 p.m. on Saturdays and 3 p.m. to 10 p.m. on Sundays.