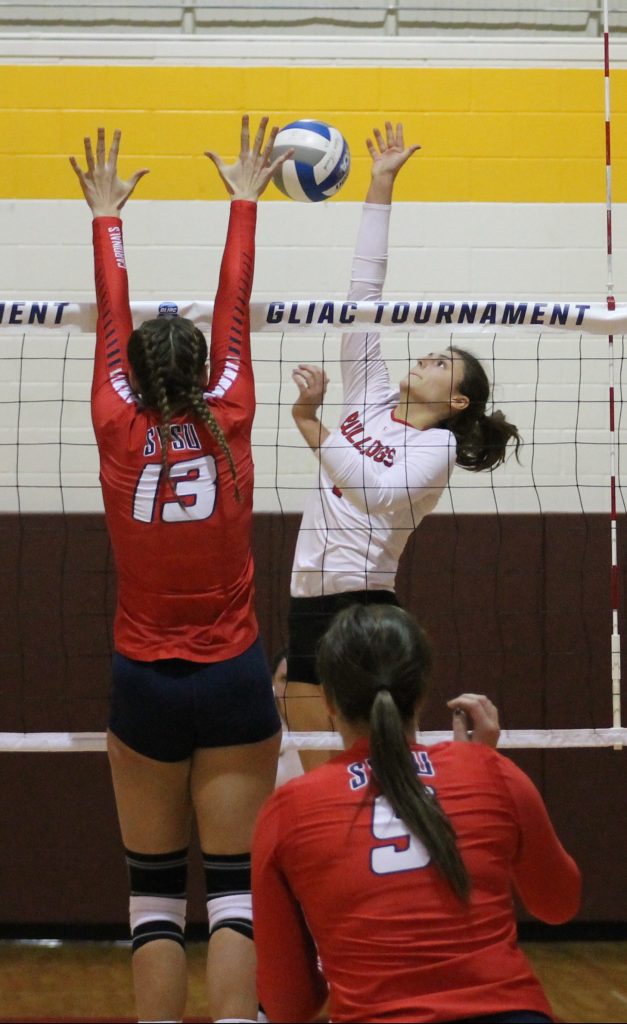 This past weekend has been ruled by the Ferris State Volleyball team and the headlines are no different, as a member of the team roped in Top Dawg honors this week.
Allyson Cappel is a sophomore outside hitter who had a spectacular debut season last year for the Bulldogs, leading her team with a total of 434 kills. The closest teammate in total kills was junior outside hitter Ayanna Buckley with 362.
With such a strong season in the books for Cappel, the expectations were high heading into the Bulldogs' season opener.
The lights may have been bright when Ferris hit the hardwood on Sept. 1-2 at the Ferris State Invitational but Cappel's pure talent burst through once again.
The team finished the two-day invitational undefeated, taking down their first three opponents by a score of 3-0 and finishing the weekend off with a 3-1 victory.
Individually, Cappel started off the weekend strong against Missouri Southern State. Ending the match with a team-high of 15 kills and accounting for an outstanding 19.5 points.
Cappel posted solid numbers in the second match of the day against Cedarville as well, finishing third in kills with seven and second in digs with 10.
With day one in the books, Cappel looked to start out strong on day two against Northwest Missouri State. The sophomore sensation didn't disappoint, finishing second on her team in kills with nine and leading the Bulldogs in points yet again with 14.5.
The Bulldogs' final game against Quincy was Cappel's most consistent of the day. Closing out the invitational with 13 kills, 10 digs and 17 points.
It's still early in the season but this Top Dawg honor figures to be the first of many accolades Cappel is certain to collect as the year rolls on.
To see all past Top Dawg winners, click here.