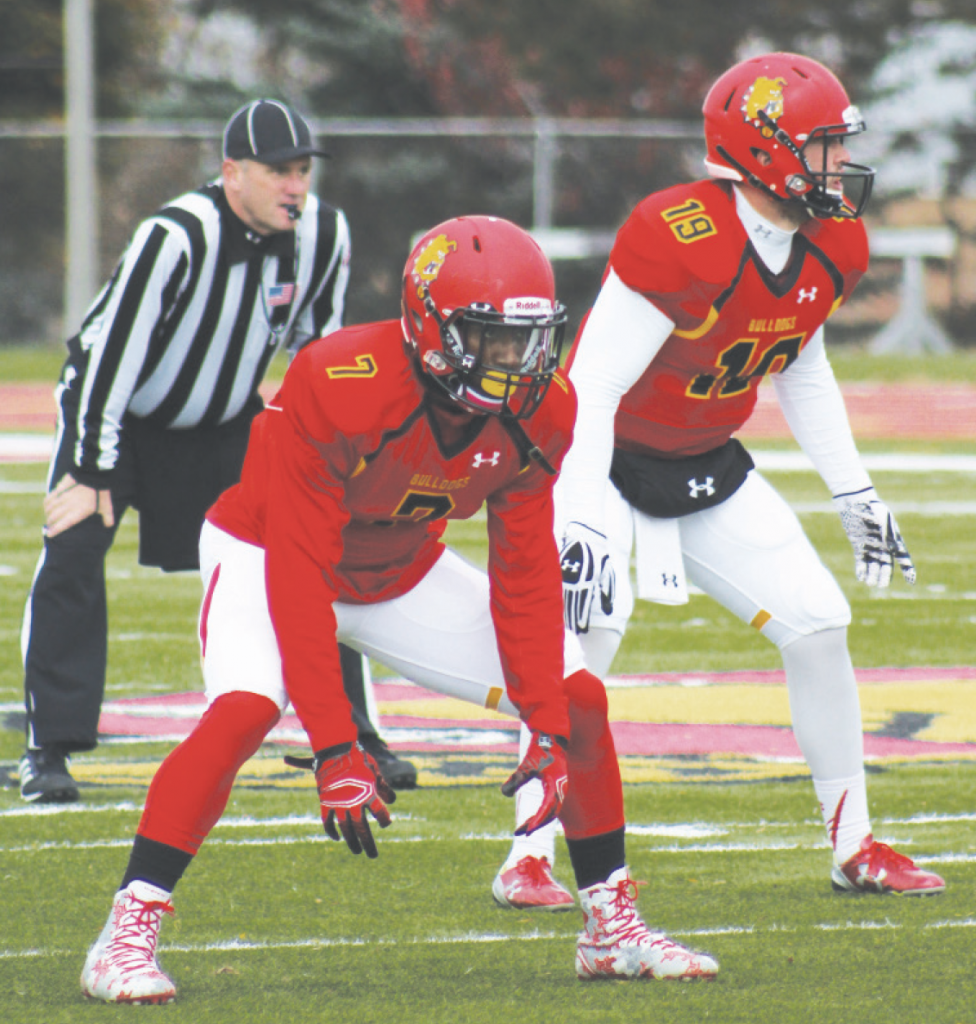 We are only a week away from Ferris football as the Bulldogs are gearing up to take on Findlay on Saturday, Sept. 9. With that being said, there are still several questions surrounding the team.
Enter a reporter with knowledge of the Bulldog squad and no shortage of opinions. Here are five bold predictions for the Bulldogs heading into their season opener.
Ferris junior defensive end Zach Sieler continues to make minced meat out of opposing offensive lines, en-route to yet another Great Lakes Intercollegiate Athletic Conference (GLIAC) sack title. Sieler has been impressive in his tenure as a Bulldog. If the big man on the edge can come anywhere near his 19.5 sacks from a season ago, the title should be his.
Senior quarterback Reggie Bell leads the team in both passing and rushing yards. Bell did this last year for the Bulldogs and I see no sign of him slowing down. Posting 2,085 passing yards and 1,217 rushing yards, the speedy gunslinger has a knack of getting out of the pocket and stretching the field.
The Bulldog football team makes a deep push in the GLIAC tournament but ultimately falls short of the championship game. Don't get me wrong, this team is talented but so are many of the other teams in the GLIAC. With a few key departures on offense, including Jamel Lockett, I'm not sure this team has that extra "wow" factor to pull out tight games.
The Ferris defense allows the fewest yards per game in the GLIAC. With guys like Sieler and senior defensive lineman Christian Okoye stuffing runs up front and senior linebacker KC Zenner roaming the middle of the field, teams are going to find it difficult to move the ball down field.
The Bulldogs finish near the bottom of the GLIAC in terms of passing yardage. Bell is a mobile quarterback and the Bulldogs utilize that. The only downside is they often neglect the arm strength of the man under center.
With the season rolling up on us soon, these predictions will either prevail or be shot down. We'll have to wait until the end of the season to find out.