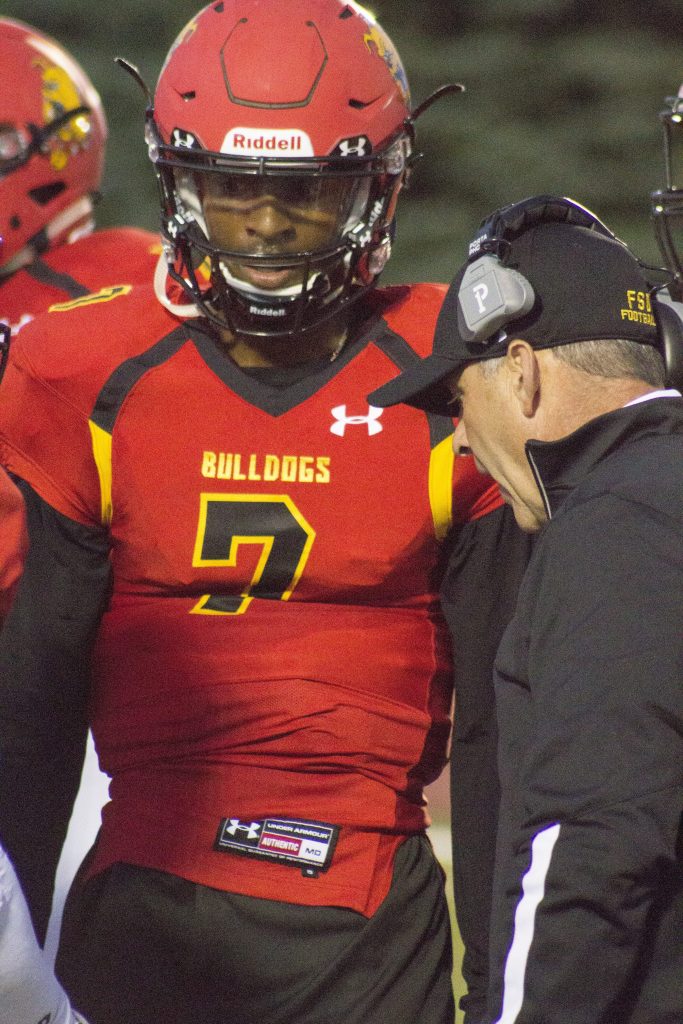 The Ferris State football team is back to its winning ways as the Bulldogs knocked off GLIAC rival Findlay 48-27 Saturday, Sept. 9.
The offense wasted no time, as their first drive of the night consisted of one 35-second play that saw senior quarterback Reggie Bell take the ball 85 yards into the end zone.
Ferris football fans know that Bell is dangerous when he has the ball in his hands, but it's hard to imagine anyone could have predicted how explosive he would be in the first game of the season.
Bell not only lead the team in passing with 206 yards and a touchdown, but the speedster also lead the Bulldogs in rushing with 216 yards and four touchdowns.
Sophomore quarterback Javon Shaw also pitched in on the ground, tossing in 70 rushing yards and a touchdown.
The receivers for the Bulldogs were relatively quiet, as it seemed head coach Tony Annese came into the game wanting to pound the ball between the tackles. Junior wide receiver Malik Taylor had the best game for the receiving corps, putting up 103 yards including a 50-yard touchdown reception.
The defense for Ferris was also stout, keeping the Oilers in check throughout the game. Two seniors, linebacker Nick Huckabee and defensive back Kenny James, lead the Bulldogs with seven total tackles. Junior defensive end Zach Sieler also added a notch in his sack belt, getting to the quarterback once.
It may only be the first game for the Bulldogs this season, but the offense took control early and never looked back. If the defense can continue to keep the opponent at bay early, Ferris fans can expect another championship run.
Ferris football will be back in action next Saturday, Sept. 16, for the Bulldogs' home opener against Northern Michigan. That game kicks off at 7 p.m. at Top Taggart field.