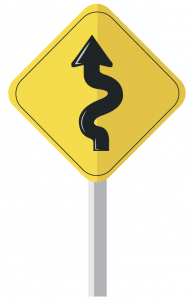 College is a place of excitement, work and endless major decisions.
Going into college, there are many students that are still unsure about what they would like to major in, let alone what they want to do with the rest of their lives. This can be overwhelming to decide once you are in college because there are so many different roads that can be taken. Something special about Ferris is the Retention and Student Success Program (RSS). There are multiple branches of this office including programs for tutoring (SLA and ASC), Students with Children and the Ferris State University Seminar (FSUS).
"The Retention and Student Success area is meant to provide support all across campus for students who are eager to learn, really want to be here and want to utilize all of the resources available to make sure you are successful. That's our job," Dean of RSS Dr. Bentley said.
Every freshman that has previously not been to a different college has to attend a FSUS class. These classes are, according to Bentley, designed to "put you on the path to: first, know all of the best opportunities at Ferris. Second, be able to take advantage of a network of supportive people, that want you to be successful. Third, outline that path so that your trip along to graduation is filled with the things intended."
"Decide what you want to achieve and be determined about it," Bentley said.
When asking the incoming students their thoughts on the class, they seemed to be hopeful that it would be what Dr. Bentley says it is.
Ferris pre-pharmacy freshman Alicia Paquette said her expectations for the class were "to learn good habits with studying and to be better-rounded as a student."
"We didn't establish much but it's getting kids in the same program together. You build a bond with them, it's there to help out. Our advisors help too," Ferris pre-pharmacy freshman Tommia Frydrych said.
So take advantage of your FSUS class and learn all you can from your time there. For any student that may want to visit the office for one of the many programs offered, they are located on the first floor of the Arts and Science Center, or visit their website at ferris.edu/HTMLS/colleges/university.