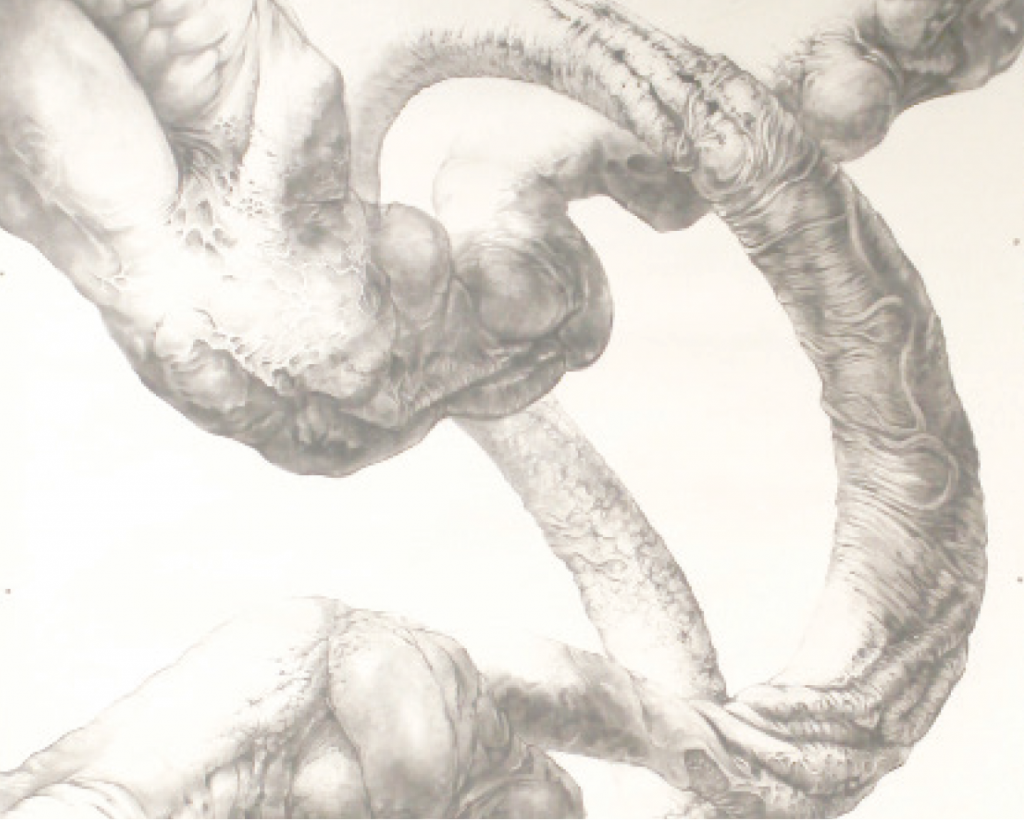 The fine arts have the unique ability to incorporate real-life and imagination and then work them together in a physical form. Each piece of art has inspiration that the artist turns into a visual masterpiece.
Seth Marosok, a graduate from Kendall College of Arts & Design of Ferris State University, managed to masterfully portray the feelings of fear and anxiety with his charcoal drawings on canvas in his gallery called "Angst."
Feelings of fear and anxiety are some of the most complex feelings, since they can be hard to explain to someone who is not experiencing the same thing.
What Marosok managed to do was incorporate the inner-human body with these inner thoughts, and outwardly show the commotion that is felt by so many people that experience feelings of fear or anxiety.
Marosok brought together the sciences, arts and mental health in this exhibit. All three work together to bring up many thoughts and feelings to the individual observing the work. That is what fine arts is all about.
Just like the arts, the exhibit is frequently changing and honoring different artists and art styles.
"This one is a graduate from Kendall and he received an MFA Graduate Purchase Award but we have other professional artists from all over the U.S., and sometimes international. We sometimes have student exhibits [and] faculty exhibits," gallery director Carrie Weis said.
If you would like to visit Marosok's exhibit you can find it in the University Center room 205. The gallery changes each month, so there is always diverse art on display.
You can also visit ferris.edu/ gallery to see any past or upcoming exhibits that have been held, or more information about the Fine Arts Gallery.