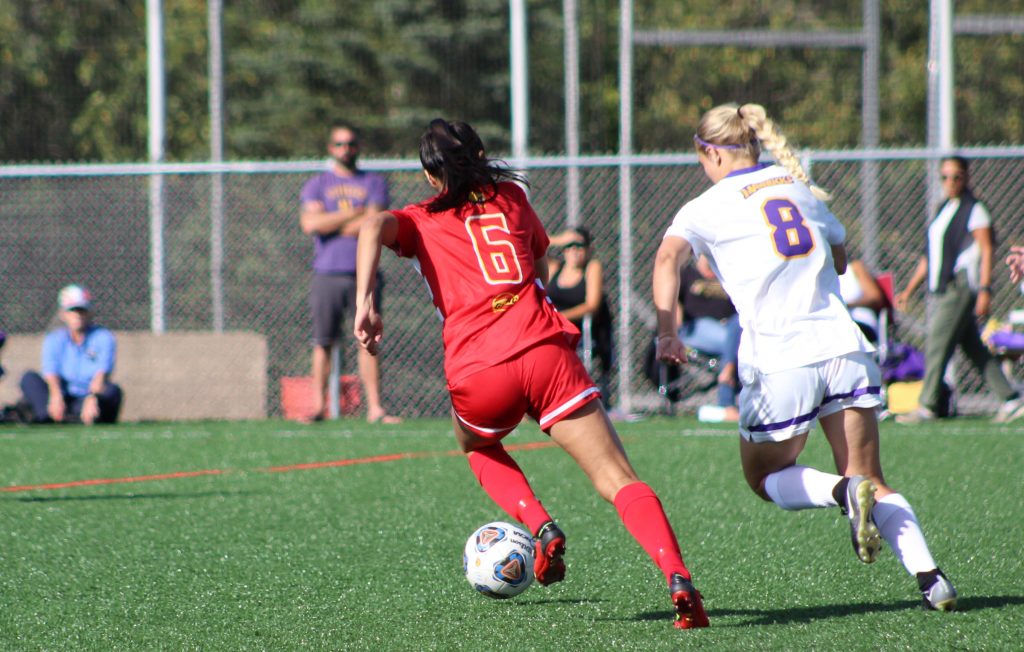 The Ferris State women's soccer team is embracing the 2017-18 season on their new field with open arms and looking to put last year's dismal season in the past.
Veteran leadership and young talent will both be a big part of Ferris women's soccer this fall.
"Team chemistry has been one of our big areas of focus," head coach Andy McCaslin said. "We have a team that believes in each other and feels like they will work for each other and sacrifice for each other. That's special in a group and sometimes difficult to find."
The odds that the Bulldogs perform better than last season are good as they are favorites to finish in the top half of the 2017 GLIAC standings. The preseason rankings had the Bulldogs sitting in fourth place among the 10 other teams in the conference.
The Bulldogs advanced to their seventh-straight GLIAC Postseason Tournament in 2016, which stands as the best stretch of soccer in school history. The team has also advanced to the GLIAC postseason semifinals three out of the last five years.
Scoring appeared to be an issue last year for the Bulldogs offense, as they only managed to get the ball past the goalkeeper 17 times.
"We need to continue working on our ball speed and speed of play. If we can capitalize on our opportunities in front of the net and score goals, we have a good shot at achieving our goals this season," Ferris junior defender and captain Carley Dubbert said.
The Bulldogs return seven seniors to their team and welcome 14 new freshmen with a lot of young talent.
"There is no question that there's soccer in our players and the team," McCaslin said. "We just have to put all the pieces together and it's coming along nicely."
One year removed from a lackluster 6-8- 4 record, the Bulldogs will be looking to rebound in a big way.
Fans can catch the soccer team in action again Sept. 15 at 4 p.m. when they take on Tiffin.