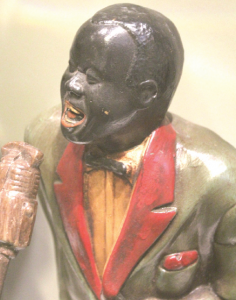 Big Rapids is nearly 800 miles away from Charlottesville, Virginia, but the Ferris community is affected by the events that took place there a few weeks ago.
According to multiple news sources, Saturday, Aug. 12, a white supremacist drove his car through a crowd of counter-protesters during a Unite the Right rally in Charlottesville, killing one and injuring others. This attack led to other alt-right protests and national decisions to remove statues commemorating confederate leaders of the Civil War.
Nearly a month later, people across America still reflect on the attack and the aftermath.
"About Charlottesville, I have some sympathy– a great deal of sympathy– for the city itself," Ferris Vice President of Diversity and Inclusion David Pilgrim said. "You hate to see any city torn apart with strife, whether the strife is racial, or class, or politics or whatever. You hate to see the city go through that."
Pilgrim, also the founder of the Jim Crow Museum, does not support the idea of the statues being removed from history altogether. Instead, he believes they should be relocated.
"I'm not for destroying the statues," Pilgrim said. "What I am for is them being moved to other places. If someone wanted to create a space dedicated to the history of the confederacy in a specific area… yeah, I could see that."
Some students, like Ferris pre-pharmacy junior Alyssa Cosselmon, have strong opinions regarding the Charlottesville attack and the removal of confederate statues.
"I think that the decision to remove the confederate statues was probably a good thing," Cosselmon said. "Because it's a part of our history that is pretty dark, and I don't think that statues of people that represent those that are as unpatriotic as you can get should be made and out in the open."
Others, like Ferris criminal justice sophomore Jamelle Peebles, don't think what happened in Charlottesville affects Ferris.
"I don't really think it impacts Ferris because the people on campus and all races are connected in some way," Peebles said.
Pilgrim said that he believes events like Charlottesville could happen anywhere.
"There's racism everywhere," Pilgrim said. "Bad things happen here also. We have people who pass out racist flyers. We have incidents between students. Something could blow up here just like it does in other places."
Pilgrim wants students to remember the standards under which Woodbridge Ferris founded the university.
"He [Ferris] had women in the first class," Pilgrim said. "He had international students within a decade. He had African American students right around the year 1900. We began as an institution that was inclusive in some ways. There have been times when we've gotten away from that. Part of what I see my job is, is to kind of help us get back to where our founder was."
As far as bigotry on campus goes, open-mindedness is key in preventing racial clashes.
"I think we should have open discussions about it," Cosselmon said. "And we should be open to other people's opinions and other people's stances and their experiences."
Pilgrim also agrees that respect is fundamental to any discussion.
"We must learn as a campus to disagree in ways that are civil and respectful," Pilgrim said. "If we are doing that and if we are working towards doing that, that's as good as we can do."