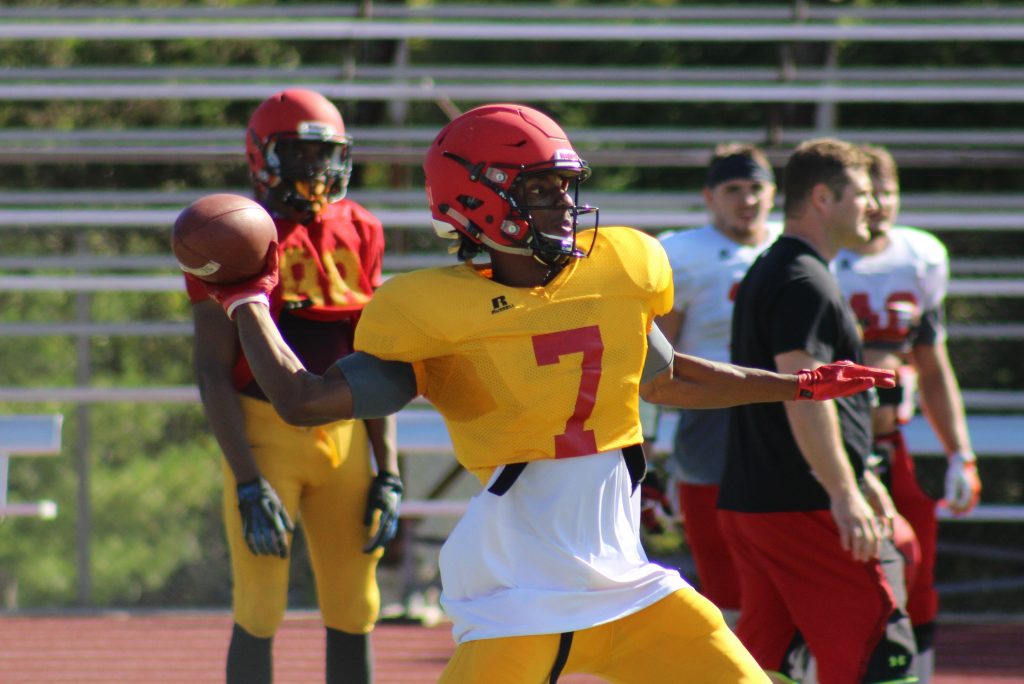 The Ferris football team kicked off the 2017 season this past weekend, so naturally Top Dawg honors fall on the gridiron this week.
Senior quarterback Reggie Bell had an absolutely outrageous performance against Findlay Saturday, Sept. 9. The former Eastern Michigan transfer went wild against the Oilers, finding open field on multiple occasions.
The wild night started out with Bell breaking free and scoring on an 85-yard run. That drive took only 35 seconds off the clock. From that moment on, it was the Reggie Bell show.
Bell tore through any Oiler defenders that dared to step in his path. He finished the night with over 400 all-purpose yards and five total touchdowns.
When you think of a quarterback, often you think of a guy with a strong arm, lifting his team up by throwing deep bombs down the field. Bell, however, got more done on the ground than through the air.
Out of the 422 yards that Bell picked up, 216 were picked up on the ground as well as four out of the five touchdowns. That's not to say that Bell didn't get it done through the air. In fact, Bell put up solid numbers with his arm as well, recording 206 yards and one touchdown in the passing game.
It's early in the season and very likely that Bell will have several other games worthy of Top Dawg honors but on Saturday night Bell's star power just couldn't be outshined.