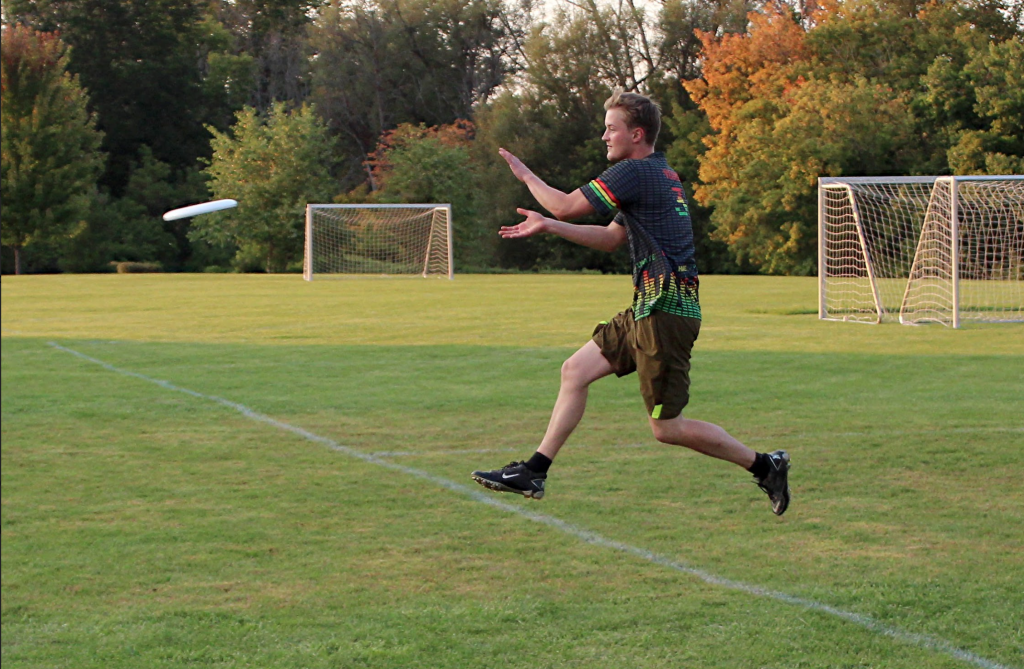 If someone were to tell you that a Ferris athletic program has defeated teams like Alabama, Clemson, Central Michigan and Oregon to win a national championship twice in the past five years, which team would come to mind?
Ferris' own disc golf team has done just that, winning the National Collegiate Disc Golf Championships in both 2015 and 2017, and they have the trophies, banners and championship rings to prove it.
Fifth-year pharmacy major Ryan Brophy, president of the Ferris State Disc Sports Club since the 2014-15 school year, has been a member of both of those championship teams for the Bulldogs.
Even though the program is one of the top contenders in the nation with the hardware to back it up, Brophy said that the club is still a place where any student interested in giving disc sports a shot is welcome to join.
"If someone is relaxed enough to chill and enjoy tossing a disc around, they're typically pretty easy to get along with," Brophy said. "We all help each other get better so there is certainly no need for experience to get involved in the RSO, the entire team is happy to teach and learn from fellow Bulldogs."
The theme of friendliness and excellence within the program is not something that sprouted up within the past five years. Current Ferris professor of education Leonard Johnson, Ph.D. is the man responsible for bringing disc sports to Ferris State in 1977, when he was hired on as a Hall Director, serving his first stint as a Bulldog until 1981.
Johnson then left Ferris in 1981 for a position at Kent State University before returning to Big Rapids in 1998 where he has served ever since. In 2000, Johnson was approached by a student who was interested in starting up a club for disc sports at Ferris once again. With over 25 years of experience at the time, Johnson was clearly the best option for the adviser position for the club, a position he still holds today.
Steve Moblo was a Bulldog and ultimate frisbee enthusiast from 1978-80. As Moblo walked around the Big Rapids campus one day in 1978, he noticed Johnson tossing the disc and having a good time with the newly formed club named "Millennium Falcon Ultimate Frisbee." Ever since that day, Moblo has been addicted to disc sports, thanks to Johnson.
"[Johnson] is a god. He is a god of Frisbee, he is the coolest cat and one of the nicest guys ever," Moblo said. "What a great ambassador for the sport in all respects, he has definitely built a great bunch of guys."
Moblo's endorsement of Johnson holds true to today's Bulldog students, as Brophy also spoke highly of Johnson.
"I think it's neat that we can still be advised by the founder of the club back in the 70s. [Johnson] has played a huge part in the club's success," Brophy said. "He is very encouraging and just wants to see the sport grow, which is part of the reason why we are able to have one of the largest teams every year at the National Collegiate Disc Golf Championships."
The defending Disc Golf National Champ Bulldogs will be competing in the Great Lakes Collegiate Open on Saturday, Sept. 23 in Weyland.
"There's no activity more freeing than playing catch with a Frisbee," Johnson said. "Whether it's just playing catch or whether it's taking it to the next level and playing an organized sport like ultimate or disc golf, that just takes it to a new level of building relationships and engaging in an activity that is just fun.