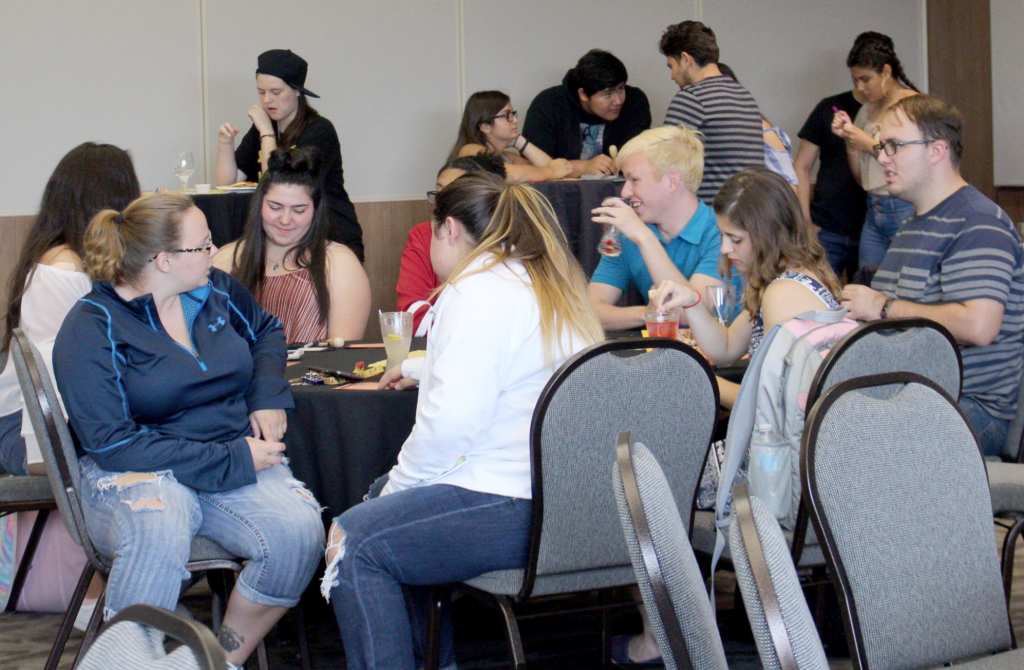 The Office of Multicultural Student Services (OMSS) works every year to help cultivate diversity. Each week there are many different events held around campus to shed light on the various cultures and backgrounds of students who attend Ferris.
"Cultural Awareness is a critical part of life and development morally and professionally as the world we live in is very diverse," Ferris assistant director of OMSS Michael Wade said. "The events hosted aim to increase the awareness and appreciation of diversity, inclusion and social justice."
OMSS partnered with the Hispanic Student Organization (HSO) and the Center for Latino Studies (CLS) to host the Kickoff Cultura Latin@ Sept. 14 at the University Center.
Ferris freshman Jared Prevost attended the event for his Spanish class but quickly noticed the enjoyment of learning about a new heritage.
"It's a pretty cool culture, it's definitely exciting and fun. Since I'm trying to learn Spanish, it's good to get exposure to some of the cultural things too," Prevost said.
Ferris applied speech communications and Spanish for the professions junior Daniel Rivera was in attendance and helped organize the event.
As the president of HSO, Rivera encourages students who are interested in celebrating Latin heritage to attend future events hosted by HSO and OMSS.
"The main thing that I want out of these events is for students to one, have a great time and two, educate themselves, because it's important that we know traditions and values of different culture. These events are for anyone and everyone who's interested in knowing more, or just curious about it," Rivera said.
During the celebration, students mingled as they enjoyed free food, drinks and dancing to a live band.
"It's just a good time for everybody to talk and socialize and interact with each other," Ferris criminal justice fifth year Marco Rojas said. "When we do things like this, other students from Ferris State think 'I'm not Hispanic, I can't go there' and that's not always true. They shouldn't feel that way. It's for everyone to come here, socialize, get to know each other and maybe develop bonds— friends."
Involvement and cultural education is an integral part of being an active member in a university and society in general. Ferris Nuclear Medicine Technology junior and Vice-President of HSO Diana Giles hopes for students to realize and act on that.
"I'm really glad that they make these events. Well to me, it's a small population of Latinos here but also it would be nice to have not just multicultural students come but other students come as well and be more involved," Giles said.
These events are held on various days between Sept. 15 and Oct. 15 to celebrate Hispanic Heritage Month and help bring insight and awareness to the Hispanic culture on campus.
The next event is a trip to Grand Rapids for the Celebración del Arte Latin@ on Sept. 21.
Other dates for the events can be found on the posters around campus or the Ferris calendar at calendar.ferris.edu.