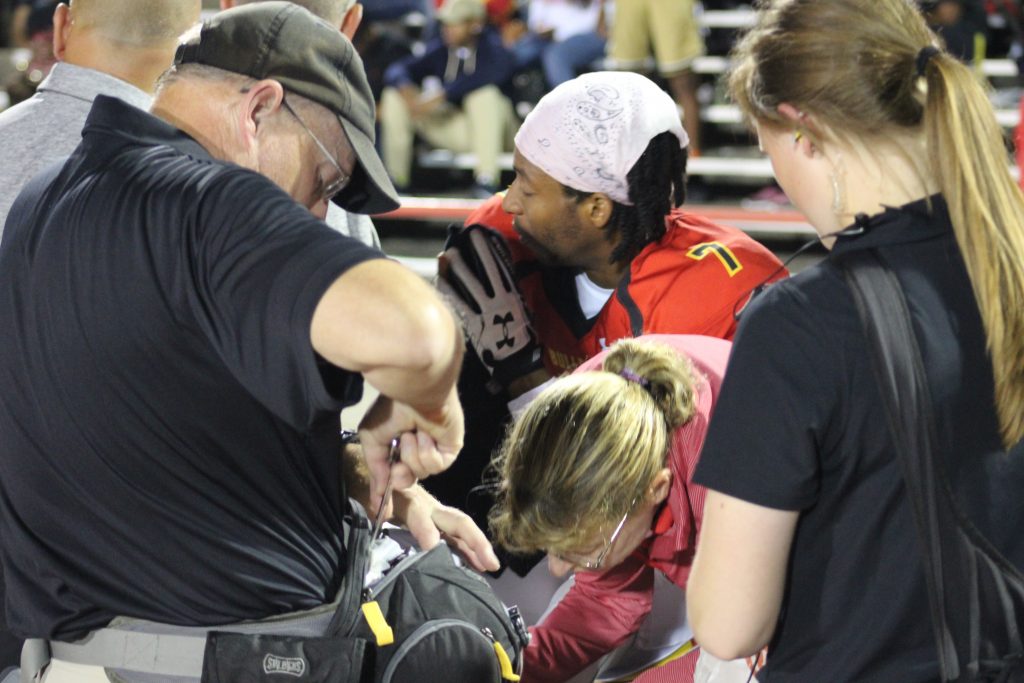 It was a rough weekend in Ohio for Ferris State football.
The Bulldogs came into their matchup with Ashland unsure as to whether star quarterback Reggie Bell would be available. Any question to that was answered when cameras spotted Bell making his way onto the field on crutches.
That meant it was up to sophomore backup Travis Russell to assume the position of field general for Ferris, and it wasn't pretty.
The Bulldogs offense had fans optimistic after Russell and company gained solid yardage on the first three plays and set kicker Wyatt Ford up for a 42-yard field goal. The offense wouldn't even reach the red zone for the remainder of the game.
Ashland's offense didn't look spectacular, but they made the plays that the Bulldogs just couldn't and that was the difference in Ferris' 20-3 loss.
There were two bright spots for Ferris, one on either side of the ball.
Senior running back Jahaan Brown was electric any time he touched the ball, racking up 75 rushing yards on the night. Unfortunately, Ferris neglected the speedster in the second half, as a majority of their offense consisted of short passes that were either blown up immediately, or incomplete.
Junior defensive end Zach Sieler anchored the Bulldog defense. He didn't have any sacks on the night, but there wasn't a play that he wasn't in the backfield with his hands all over the ball carrier. Sieler finished the night with 5 total tackles.
There weren't a ton of big numbers to throw around in this defensive showdown, but there is one number that mattered: number seven.
Bell was spectacular in the first two games of the season, compiling nearly 700 yards of offense, about 400 of those yards in his first game. He was sorely missed in the Bulldogs' loss.
Ferris moves to 2-1 with the loss, but will look to bounce back next week when they take on Wayne State Saturday, Sept. 30, at 7 p.m. for the Bulldogs' homecoming.