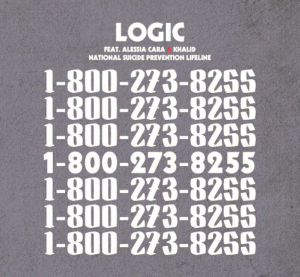 Depression is a toxic friend that no one else can see. It can be difficult to see the lies mental illness creates and that's what makes it so debilitating.
However, here's the truth amidst the darkness — there is always hope.
Speaking from experience, depression isn't something that you can shed like a coat on a hot summer day. It's a fathomless pool of insecurities, anger and pain. I drank from that dreadful pool every day for a long time.
Depression attacked everything I helped build until I got help and relied on my strong support system. That familiar sadness still pulls at me today but I center myself around my loved ones when times get hard. I advocate on campus through our Active Minds RSO and I get up to face the day, even when that toxic friend won't leave me alone.
Despite what many people may say, depression is a serious affliction. I honestly don't know how people can even try to refute that anymore. It isn't an abstract concept.
According to the American College Health Association, 30 percent of college students have felt too depressed to function. Our peers, friends, neighbors and colleagues are all at risk but they don't have to be alone.
September is Suicide Prevention Awareness Month. Perhaps the most important conversation about this occurred this year when music artists Logic, Alessia Cara and Khalid collaborated on a song that touches on the topic. The song title is the phone number for the National Suicide Prevention Lifeline (NSPL): "1-800-273-8255."
The NSPL provides free support and crisis counseling to anyone experiencing suicidal thoughts or emotional distress. Logic created the song for those who are struggling with this disorder.
Logic's song is an opportunity to switch the conversation about mental illness to a conversation about how people can find hope. I'll confess that I didn't listen to the song right away when it came out but I became emotional when I heard the song for the first time.
The song's message is one we all need to hear—someone is here for you. The present might seem impossible but the future is alive with possibility.
If anyone relates to my story, I'm sorry. No one should have to experience this. You know what, though? As you're reading this, you are wonderfully and wholly alive and I think that's beautiful. You don't owe anyone anything. Go out and carve the world into your vision.
If you or someone you know is suffering from depression or thoughts of suicide, there are various resources available on campus to help. The Personal Counseling Center at Birkam Health Center on campus can be contacted at (231) 591-5968.
You can stream the song "1-800-273-8255" via Apple Music or purchase it on iTunes. It is also available on Spotify and YouTube.
Click here for more coverage on dealing with mental illnesses and preventing suicide.