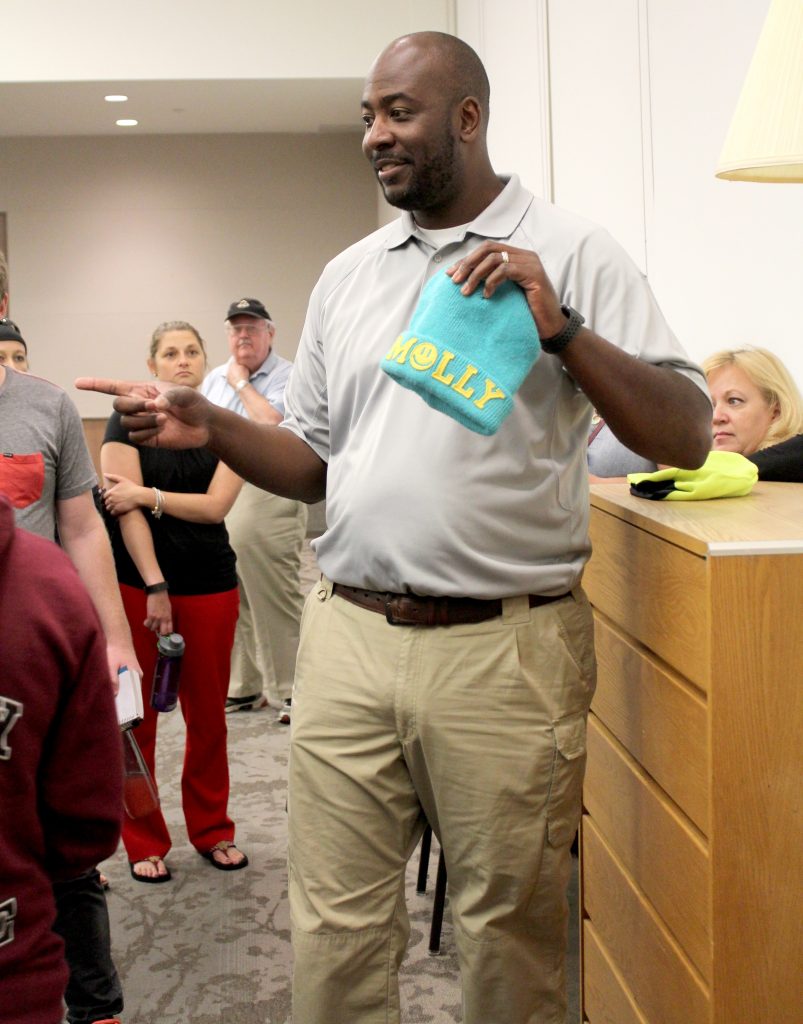 Drugs disguised as Smarties, meth lollipops and fentanyl stickers are just a few of the ways drug concealment is evolving.
On Sept. 19, Ferris welcomed Officer Jermaine Galloway to speak about current drug trends and concealment methods. The event, called High in Plain Sight, drew a crowd of professionals from surrounding communities hoping to learn applicable information from Galloway's experience in both law enforcement and teaching about drugs and alcohol.
"There were a lot of drug references that went over my head and that kind of surprised me, just the amount of them," Ferris public health senior Anthony Picard said, who was one of two students in attendance. "Also, just the scope of the problem, people really don't understand drug mixing and things like that."
One of the most common new methods that people are using to mix drugs is by lacing them with fentanyl. Fentanyl is an opioid pain medication that was responsible for 20,100 overdose deaths in 2016, according to the National Center for Health Statistics. That is 262 percent higher than the amount of meth overdoses and 24 percent higher than the second leading killer—heroin.
On college campuses, marijuana and alcohol are the especially concerning topics. According to data from the 2016 National Survey on Drug Use and Health, 40.8 percent of college students reported having been drunk within the last month, as opposed to 30.4 percent of young adults not attending college. Likewise, 32.4 percent of college students reported binge drinking (5 or more drinks in a row) in the last two weeks, compared to 28.7 percent of young adults not attending college.
"There was a guy in my hall who got moved in about halfway through the year and he always smelled like marijuana," Ferris criminal justice junior Samantha Costanzo said. "He had been caught in other halls underage drinking and got kicked out. Things really went downhill from there. He was just always drunk."
The National Survey on Drug Use and Health also reported that daily marijuana use amongst young adults is at its highest percentage of use since the early 1980s. Amongst college students, the survey shows that 4.9 percent admit to daily use, a 2.1 percent increase from 20 years prior in 1996. Amongst young adults not attending college, that number skyrockets to 12.8 percent.
"I would say drug use has gone up across the board," Officer Galloway said. "When you add in college students to that, I don't think anyone is going to say it's gone down."