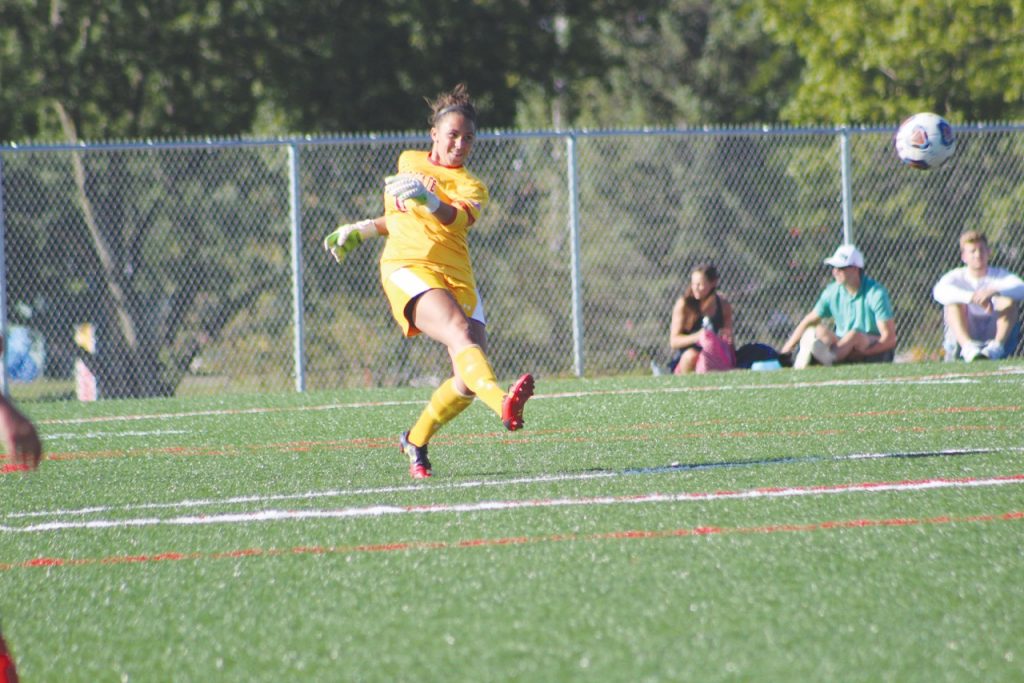 Top Dawg honors are staying with Ferris' women's soccer team this week.
Sophomore goalkeeper Grace Kraft has had a solid start to her season and an unreal week defending the net.
Kraft did not play in the Bulldogs' 3-2 victory over Madonna but boy did she make up for it the rest of the week.
The Timberwolves of Northwood University made the trip to Big Rapids on Sept. 22 to take on a Bulldog team that was sitting dead-even with a 4-4 overall record. The offense for the Bulldogs did their job, scoring five goals on the day.
The real story was Kraft's five saves and zero goals allowed. Without their talented goalkeeper, the Bulldogs could have been looking at a tie game. But Kraft outplayed the Northwood offense through and through and ended the day with a 5-0 shutout victory.
Jumping forward to the Bulldogs' last match of the week with Saginaw Valley State University Sept. 24, Kraft played well again.
The Cardinals fired six shots at Kraft and she only let one get by her, recording another five saves en route to a 2-1 Bulldog victory.
10 saves in two games is incredible and Kraft is a huge reason why the Bulldogs are now sitting pretty with a 6-4 overall record.
The women's soccer team will get a short break before taking on rival Grand Valley State University Oct. 1 at 1 p.m.
Click here to see last year's Top Dawg winner.