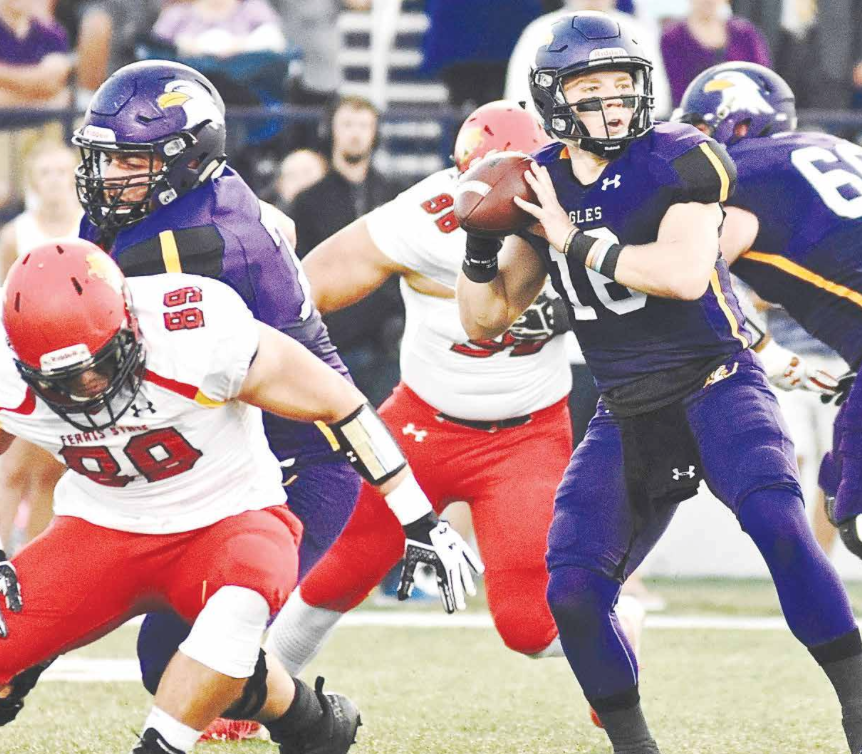 Ferris football is looking to bounce back this week when they host Wayne State for the Homecoming game.
The Bulldogs are coming off a disappointing 20-3 loss at the hands of Ashland University after a pair of wins to start the season. Senior quarterback Reggie Bell did not play in the game against Ashland due to an ankle injury and the offense struggled moving the football without him.
Fans will certainly be hoping that Bell is given the green light to play for the Bulldogs against Wayne State. Sophomore quarterbacks Travis Russell and Jevon Shaw could be starting for the Bulldogs if Bell isn't cleared to play.
Russell got the start against Ashland but couldn't find any rhythm as he finished 12/29 for just 98 yards and two interceptions.
Bell has accounted for nine touchdowns and just a hair over 700 yards of offense in the six and a half quarters he's played in this season. The offense will look much better with him on the field but either way the Bulldogs will need to be ready for a worthy opponent.
Wayne State (2-2) is also looking to bounce back after falling to Tiffin 41-21 Saturday. The Warriors have been led by junior quarterback D.J. Zezula who has thrown for 632 yards and 11 touchdowns while adding 92 yards on the ground.
The Bulldogs will be looking to make up for last season's Homecoming loss at the hands of Ashland.
"It's really awesome to see everyone coming out and supporting us. We love seeing the support from not only the students but the community as a whole," said junior defensive end Zach Sieler.
Fans can catch the Bulldogs for Homecoming Sept. 30, with kick-off set for 3 p.m. at Top Taggart Field.
Click here for more coverage of the Ferris football team.