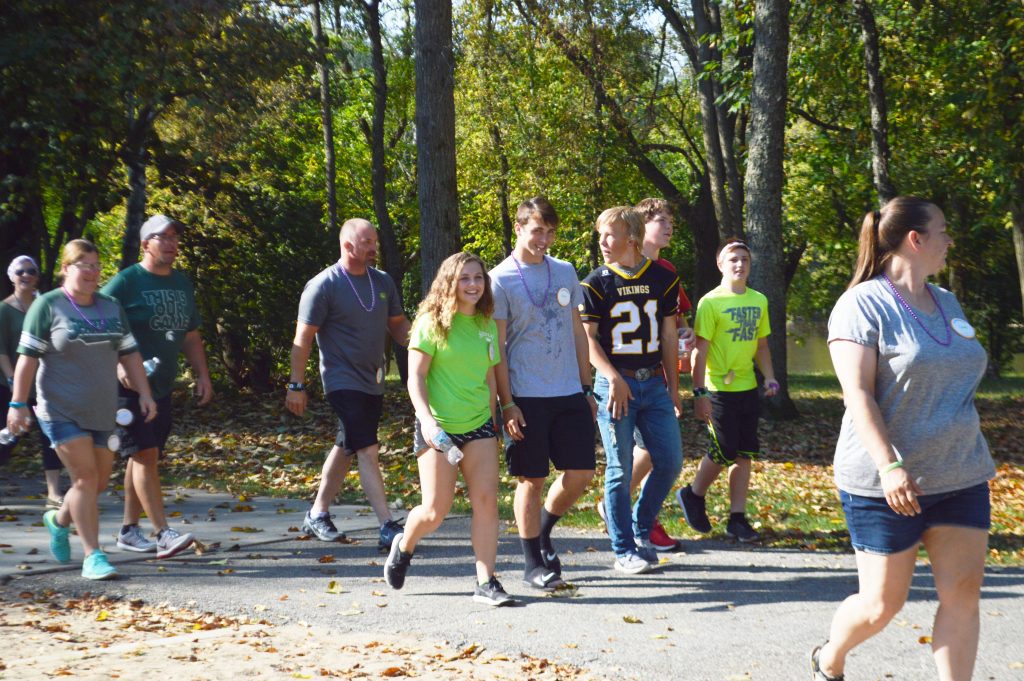 The American Foundation for Suicide Prevention (AFSP) has set a goal of reducing the annual suicide rate by 20 percent by 2025.
Saturday, Sept. 23, AFSP held their seventh annual Out of the Darkness walk. The walk, which took place at Northend Riverside Park, is a donation-based fundraiser for suicide awareness. This year's event drew in a crowd of 112 registered walkers; many of whom have dealt personally with suicide.
Michelle Lewis, the organizer of the event, spoke openly about her son's suicide and warned the attendants of the event that the signs of depression aren't always the same. One of her main points of focus was that depression often isn't what you see in TV commercials where someone can't get out of bed or play with their kids, it is a multifaceted disease.
"We've lost a lot of people in this community to suicide," Lewis said. "I think it's important that people are aware of the signs and the symptoms and to know that they're more than just withdrawn type behavior."
Many of those who walked signed a banner with either words of encouragement, or words of love and remembrance to those who they have lost. Many also wore pins saying whom they were marching for.
"I decided to come out today because this is something I feel strongly about," Ferris pre-physical therapy freshman Madison Voorhees said. "I think this is a good way for people who have been affected by the same things to connect."
The event raised $5,872, which was almost double the original goal of $3,000. The money will be used to fund numerous projects and expansions. Some of the money will fund research studies into the genetic, biological and behavioral factors that contribute to suicide, as well as to train advocate volunteers and expand the outreach program, which offers support to those who have recently lost someone to suicide.
"It's supporting a good cause, I had a couple friends back in high school that went through some rough periods of time, so this is kind of an honor thing," Ferris criminal justice junior William Rings said. "I think this is a spot where everybody who has been affected can come together and be around people who have had similar circumstances."