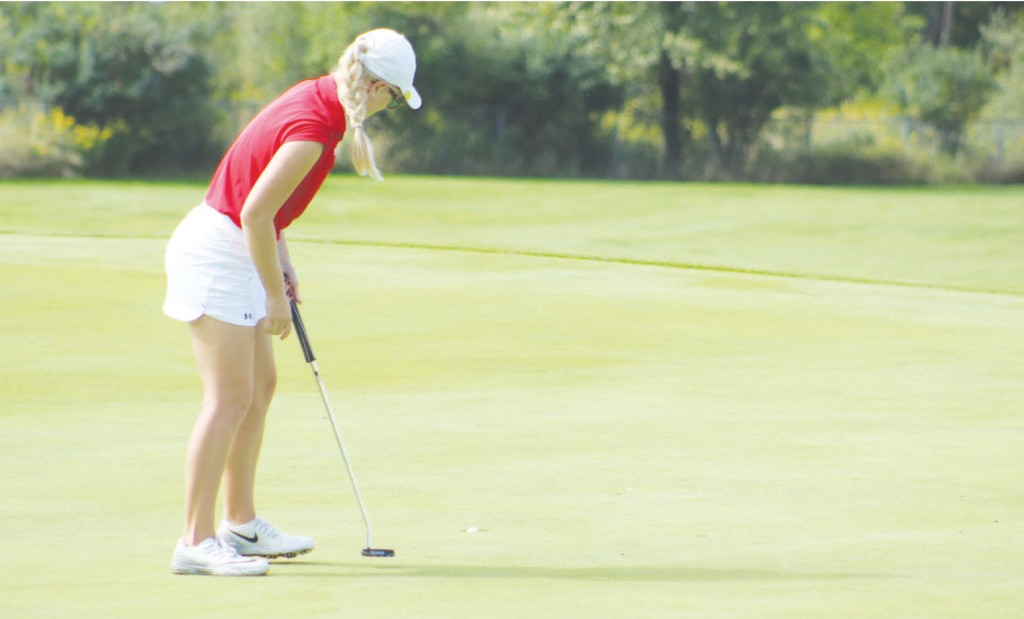 The Ferris women's golf team started their fall season at their own Bulldog Invitational at Katke golf course on Sept. 15 and 16.
The Bulldogs shot a 319 team score in the final 18 holes of the course after carding a 327 first-round figure on Friday. The team totaled a 646 effort for the 36 holes of competition while placing 10th overall.
Freshman Baylee Thompson tied for 11th overall with 154 on rounds of 78 and 76 over the two days of the invitational. Senior Morgan Zloto tied for 32nd overall with a 162 total over the two days of action.
"As a team I know we would have liked to play better at our home tournament. Many of the top teams in the GLIAC were there so we got a good idea where we stand and it was a good experience for the underclassmen," Zloto said.
The women's golf team is entering its second season with head coach Kyle Wittenbach at the helm.
"We have a young group that is developing really quickly. We had four players in our lineup with little or no collegiate tournament experience that settled in quickly after a slow start," head coach Kyle Wittenbach said. "We are looking forward to improving each week and building on those experiences."
The women's team was back in action at the Saginaw Valley State Fall Invitational Sept. 23-24 and posted one of their best scores ever.
The team posted a 308 score in Saturday's opening 18 holes of action, before coming back with a 314 total to finish at 622 overall in the nine-team field. The team finished +26 for the tournament.
Ferris freshman Baylee Thompson tied for runner-up with a 145 total and was only six strokes behind the champion. Ferris freshman Maddie Tran placed 20th overall while freshman Mari Suokko tied for 26th with a 163 total between the two days.
One of the unique things about collegiate golf- in particular Ferris women's golf- is the variety of courses they will play at throughout the season. The Bulldog women have matches in Illinois, Ohio and Tennessee this year.
"Each tournament we play has its own unique contribution to our schedule and how we go through our year. If we had to pick a favorite, I'd say we are all looking forward to the Music City Invitational in Nashville, Tennessee," Wittenbach said. "Nashville is a great city and we always enjoy visiting there."
Ferris will be back in action in the Flyer Intercollegiate Championship hosted by Lewis University on Oct. 2-3 in Lemont, Illinois.