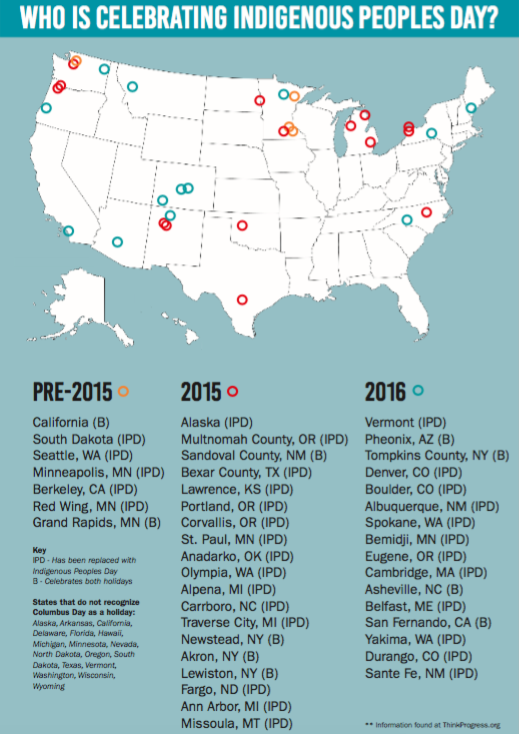 Some cities and states around the country have started celebrating Indigenous Peoples Day instead of Columbus Day and Ferris may follow the trend.
Indigenous Peoples Day is a day to celebrate Native Americans and was created in opposition to Columbus Day. A group lead by assistant director of the Office of Multicultural Student Services Michael Wade and Dr. Scott Herron are trying to spread awareness of Indigenous Peoples Day in an attempt to replace Columbus Day on campus.
There are many reasons why people want to make the change, most stem from the way Christopher Columbus treated Native Americans and how he claimed to discover a land that was already inhabited.
"It should be Indigenous Peoples Day, they were the original owners of this land," business administration freshman Pieter Bresser said. "The people that took it from them forcefully, they aren't the original inhabitants of this land, so it's kind of funny that we would celebrate that."
The awareness campaign on campus will feature informational tables in the Rankin Atrium across from Starbucks in the University Center from 10 a.m. to 5 p.m., Oct. 9. They will also be hosting a solidarity photoshoot at three different times of the day.
"I'm currently taking a Native American literature class and after learning about Columbus and how he was a rapist and how he abused the Native Americans, I'd have to say I would rather support Native Americans than Christopher Columbus," health care systems administration sophomore Emily Laforce said.