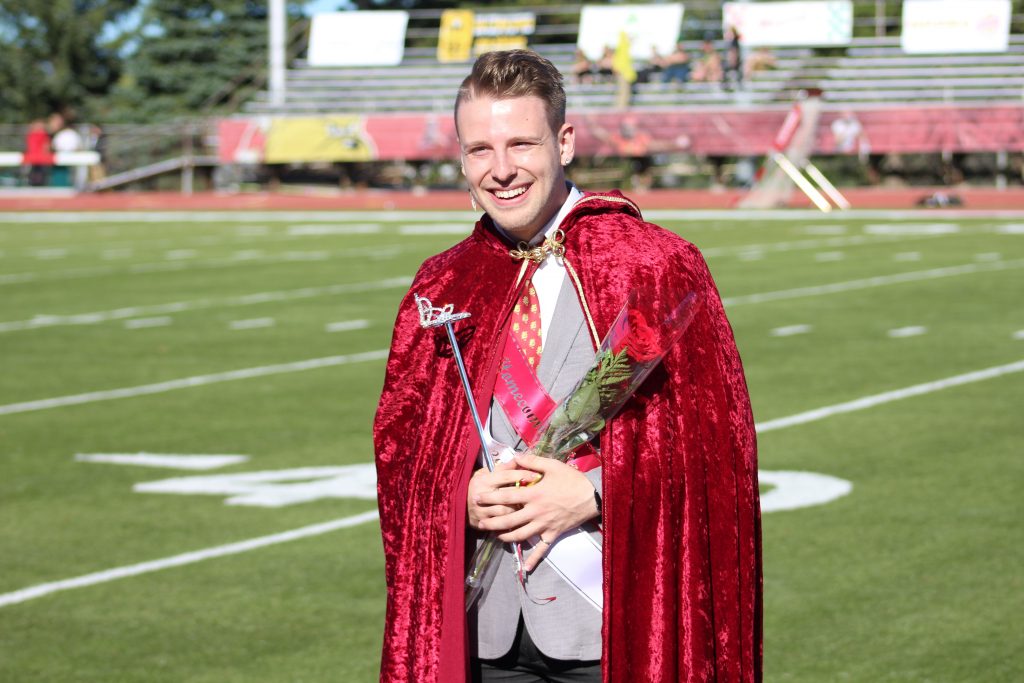 Each year, Ferris coordinates a candidacy for students to run for homecoming court.
While in the past Ferris has always started the application process during the beginning of each new school year, this year's process began last spring.
"We want students—the students who are running for royalty—we want them and everyone to understand that this isn't someone who is the most popular person on campus but this is someone who exceeds expectations of what a proud Ferris student acts like," Ferris Director of Center for Leadership, Activities, and Career Services (CLACS) Angela Roman said. "There is much more to this process than us putting their name on a piece of paper and people vote."
Each contender must meet certain criteria, including being a full-time student, having a GPA of 2.5 or higher, participating in some type of extracurricular activity and being involved in at least two sponsored registered student organizations (RSOs). Once the application process has been conducted, applicants then go through a formal interview.
"I would encourage people to try out for [royalty] because it's a good way to be involved on campus and show your Ferris pride," Ferris mechanical engineering technology freshman Destiny Bullard said.
Ferris business administrative senior Jacqueline Charette is one of three candidates that ran in the homecoming court this year.
"I've watched a few of my friends be on the court and it just seemed like an incredible opportunity to be a representative for all Ferris students. The royalty winner gets to attend a ton of Ferris events through the remainder of the year, and interacting and meeting everyone on campus sounds like a dream. I've loved all four—and now starting number five— years of being a Bulldog and I want to share my incredible experience with as many people as possible," Charette said.
The student who wins royalty is required to fulfill certain duties that are associated with the title, such as speaking at a freshman class seminar throughout the semester, working with Entertainment Unlimited, attending 10 Ferris events throughout the school year and serve as master of ceremony for the 2017 Torchbearer Awards.
"This is a chance to find the student who really exemplifies the Ferris spirit," Roman said.