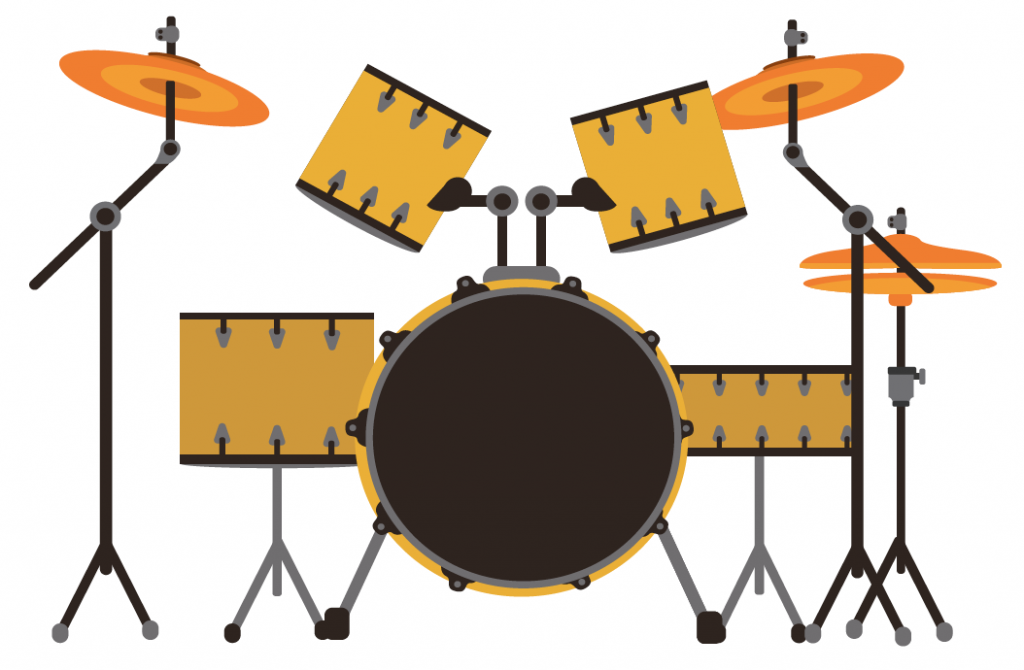 "I can't imagine not playing jazz. It's just part of me, I love the culture of it and every moment spent in rehearsals," Ferris music industry management senior Devyn Miller said.
Miller has been a part of the Ferris Jazz Band for six semesters now but his history with playing jazz started back in eighth grade.
"Virtually all modern genres of music stemmed from the creation of jazz in New Orleans and I think it's how much a person can learn from the interconnectedness of it all," Miller said.
He plays drums and has a song from Ferris Jazz Band that is his favorite.
"Watermelon Man, which is by Herbie Hancock," Miller said. "I enjoyed playing it because it's one of my favorite jazz songs of all time. It's very laid back and has a chill or smooth groove to it. Puts me in my happy place."
The music is just one of the aspects of the band that members enjoy.
"I love the variety of music we play and that we're able to improv solos if we want," Ferris criminal justice senior Chelsea Rae Miller said.
Miller plays trumpet for the band and this is the first jazz ensemble she has been in. Miller recalls her first time playing a solo with the group.
"It was my first solo on trumpet ever. I was so nervous that I was shaking but once I started playing, I fell in the groove of the music and did well. It was exhilarating and now I love doing solos," Miller said.
Miller also has words of praise for the director of the bands, Matthew Moresi.
"He's able to guide us through efficient but fun rehearsals. He encourages us to get out of our comfort zone and try soloing. He's always open to song suggestions that we want to play and he will throw a pizza party or BBQ for us after our concerts to thank us for our hard work," Miller said.
Not only is the Jazz band rewarding because the musicians get the chance to play their favorite music but they get to play in a group.
"In jazz band, you can meet people with similar interests, improve on playing music and it's fun playing shows in front of an audience," Ferris music industry management sophomore Phillip Milligan said.
Milligan primarily plays drums in the ensemble and this is his second year in the band. One of his favorite memories with the group is a trip to the 2017 Hastings Jazz Festival in April.
"It is a great bonding experience for our group and we learn a lot from the workshops we do, and we typically have a tradition of stopping for freshly made Krispy Kreme doughnuts," Miller said.
The Ferris Jazz Band's next performance is 8 p.m. Friday, Oct. 27, in the University Center Ballroom.