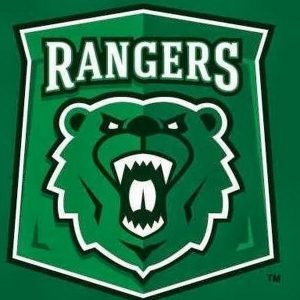 New competition is heading to the GLIAC in 2018.
The University of Wisconsin-Parkside was announced as a new addition to the conference beginning in the 2018-19 academic year.
"UW Parkside is a top-notch institution with outstanding leadership," GLIAC Commissioner Kris Dunbar said in a public statement. "The athletic teams have had proven success in the past and can continue those traditions in the GLIAC. They will be a strong addition to the Great Lakes Intercollegiate Athletic Conference."
The Rangers are a part of the University of Wisconsin school system and currently play in the Great Lakes Valley conference. Wisconsin-Parkside is located in Kenosha, Wis. and the school is home to more than 4,000 students.
Wisconsin-Parkside was founded in 1968 and currently sponsors 15 sports programs. All those programs, except wrestling, will compete as wrestling is no longer a sport sponsored by the GLIAC.
The University has won a combined 28 Great Lakes Valley Conference titles spread out among eight different sports that consist of baseball, softball, men's and women's basketball, women's cross country, men's golf and men's and women's soccer.
Wisconsin-Parkside will be the first university in the GLIAC that is located west of Lake Michigan. With the addition, there will now be schools from three different states that are a part of the GLIAC.
The last time Wisconsin-Parkside and Ferris State crossed paths was last November when the Bulldog basketball team hosted the Rangers. Wisconsin-Parkside won the game 85-75.
Wisconsin-Parkside is set to officially become a member of the GLIAC on July 1, 2018.