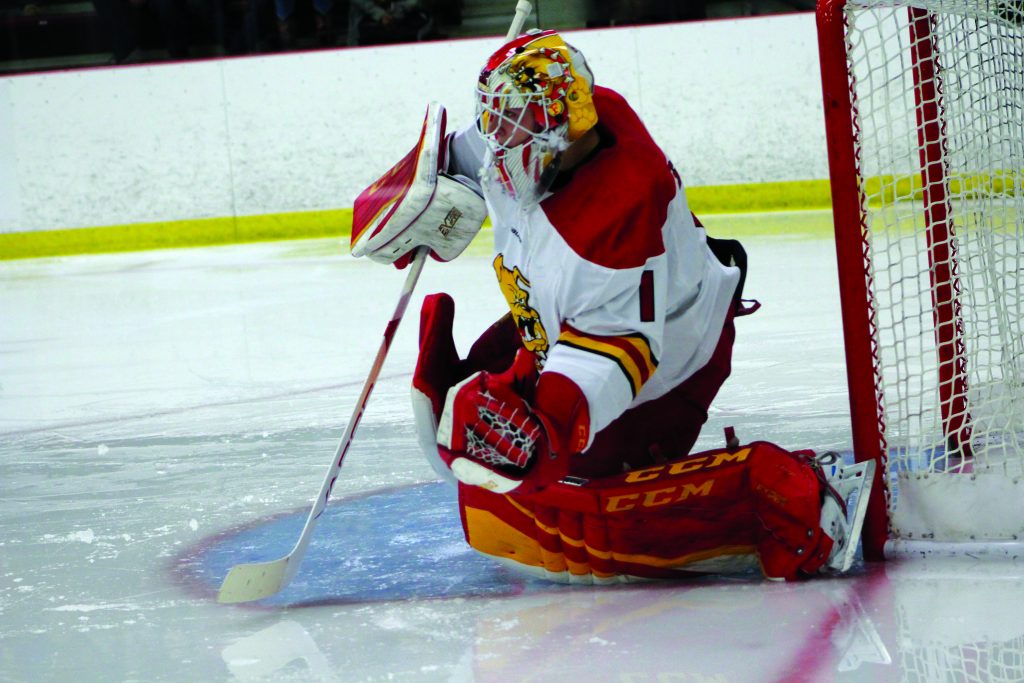 The Ferris men's hockey team opened their 2017- 18 season this weekend, so naturally the Top Dawg award is heading onto the ice.
After a disappointing 6-1 loss Oct. 6 to Western Michigan, the Bulldogs needed a boost on defense.
Senior goaltender Darren Smith was that boost on Oct. 7 and it showed as Ferris held off a late surge to win 3-2.
Smith was impressive, stopping just about everything from hitting the net, recording an incredible 39 saves. Though he did allow two goals, the offense for the Bulldogs was able to stay ahead.
If his plethora of saves isn't enough to earn Smith Top Dawg honors, the way he handled the Broncos' offense is.
Ferris seemed keen to sit in the penalty box for a good portion of the night, as the Bulldogs accrued 11 penalties over three periods. The Bulldogs were not at full strength for nearly 30 minutes.
Although the Broncos had their fair share of penalties and on some occasions had a man in the penalty box at the same time as Ferris, that still gives them quite a bit of time on the power play.
Smith only allowed one power play goal and it didn't come until late in the third period. That's impressive considering the Broncos were able to get shots off nearly every time they crossed half-ice.
Smith will likely continue to alternate games with Kapelmaster as the Bulldogs look toward the future but the senior is proving why it's important to have consistent veterans on the team.
The Bulldogs will be back in action Oct. 13 when Northern Michigan comes to town for a two-game series at Ewigleben Ice Arena.
Click here to see which Ferris athlete earned last week's Top Dawg honors.