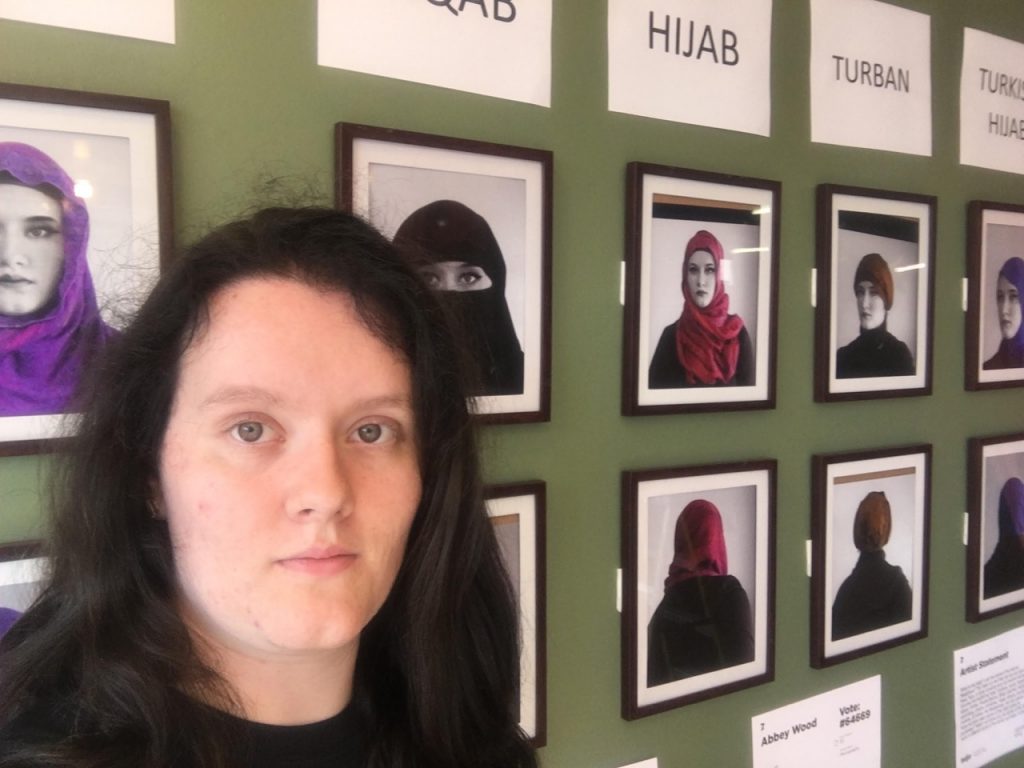 With over 500,000 visitors, Grand Rapid's Art Prize hosted yet another group of aspiring artists, one of those artists was Ferris integrative studies sophomore Abbey Wood.
Discovering her artistic talents at a young age, Wood has been creating art for almost twenty years.
"I started out with crayon in the beginning, and then I moved to watercolor and acrylics. I've been doing photography lately, but I still work with paints," Wood said.
Wood's Art Prize entry, "Hijabi," is made up of photos that explain six types of Muslim headwear: the traditional hijab, turban, turkish hijab, Egyptian hijab, niqab, and dupatta (Pakistani hijab).
"'Hijab' refers to any kind of body covering worn by Muslim women and Hijabi refers to the girl or woman who wears the hijab," Wood said.
Though many may know a little about the Hijab, Wood hopes to educate viewers about the different types of headwear as well as the backgrounds and environment they are worn in.
"Islam is the one of the largest religions in the world and we as Westerners really don't know a whole lot about it, including the different types of headwear Muslim women wear," Wood said. "We just see a scarf around the head and that's it."
After four months of searching for a person, Wood found her subject in Kalamazoo.
"The subjects name is Fatima Abboud. She was raised Sunni Muslim in Chicago, Illinois. She's two years younger than me, age 18," Wood said. "I met her in Kalamazoo when she moved to Michigan to go to a university and while I was studying at Western Michigan University."
Though Grand Rapids has been home to Art Prize since 2009, it has been a home to Wood's artwork for the past two years.
"I was an entrant into Art Prize 8 in 2016 with my piece 'Princess Priyanka of Naipur'. This is my second year of doing Art Prize," Wood said.
"Hijabi" was held at the West Grand Neighborhood Organization.