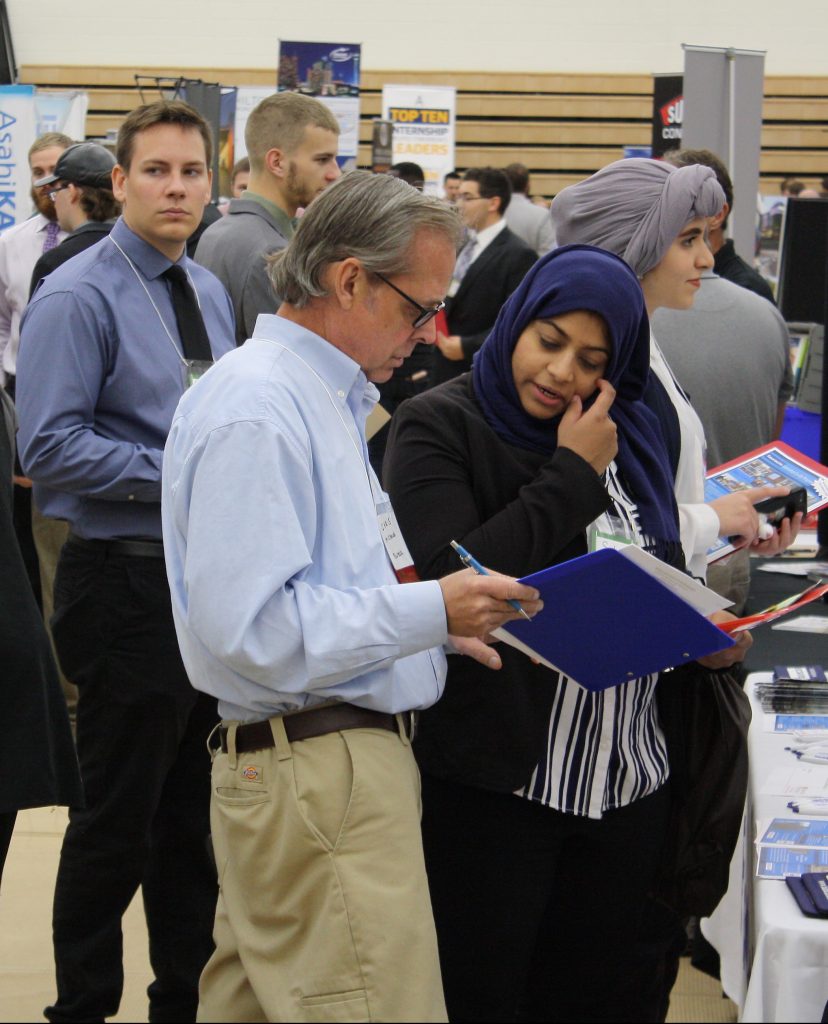 The annual career and internship fair is one of the most popular ways for students to market themselves to potential employers, who came from all over the country.
Many Ferris students used this opportunity on Thursday, Oct. 12 to talk to companies, hand out their resumés and try to land internship positions or jobs.
Although many students used the event, to advance their careers, others felt that there were some major flaws with the way the event was being run.
Some students were upset with the lack of opportunities for them to network with their potential employers and other students were frustrated with the false postings by many of the companies.
The app FairsAPP allows companies to post what majors they are searching for at the career fair. Many of these companies listed majors that were irrelevant to their candidate search, or even their company.
For example, CDK Global, a technology provider for the automotive industry, listed majors such as professional golf management and sports communication as majors they are interested in, along with 84 other majors.
"Some of the employers had information on their profiles that wasn't exactly relevant or had majors that had nothing to do with the company or what positions they were interested in, such as having ski management or brewing management when they were really looking for business, or automotive or product design," automotive engineering technology senior Sam Butterwick said.
Despite the issues for some students, the companies involved were happy to have the opportunity to try to gain potential young workers.
"These events benefit our company because it allows us to come in and get exposure to the students and let the students see what we do and what work we have available," said Spicer Group Inc. representative Nate Pfenninger. "We want people who want to come out and use their skills, embrace those skills, and help us better reach out to clients. Incoming students might have ideas that we've never thought about before and those new ideas help us to grow as a company and helps them to grow in their careers."