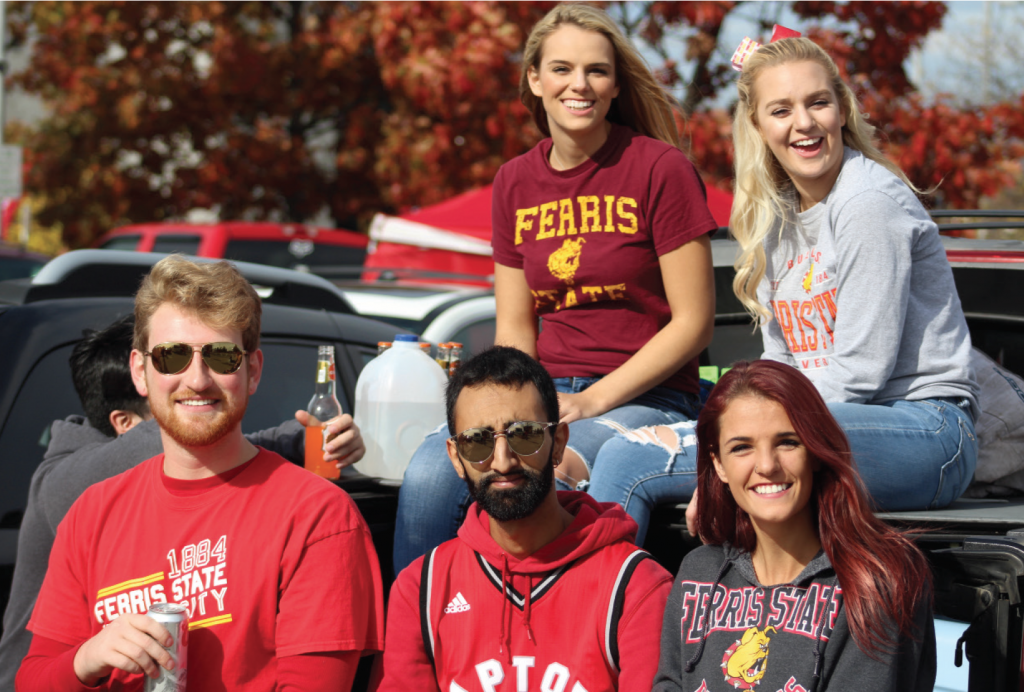 Families from all over came to visit their beloved Ferris students during Family and Friends Weekend.
Family and Friends Weekend, Oct. 20 through Oct. 22, had free events on campus for everyone who came. According to the Bulldogs Family and Friends Weekend Planning Committee, roughly 1,268 participants were registered the variety of festivities over the weekend, which entailed everything from the GVSU football game to a movie night.
Ferris undecided freshman Sydnee Pruett attended the family movie, Despicable Me 3, with her brother and grandparents on Friday, Oct. 20. Pruett said that coming to Ferris was a difficult transition without her family.
"It was harder because I'm like, seven hours away, so I came from a totally different state," said Pruett. "But I like the atmosphere and I like Michigan better than Indiana."
Pruett also said having her family visit relieved some of her stress from midterms.
Another main family event was the tailgate before the football game on Saturday, Oct. 21. Ferris political science senior Amber Gross, who attended the tailgate with her dad, said she still misses her family from time to time.
"The first couple months were definitely rough," Gross said. "I was really homesick but after I started to find friends and things to do, then it wasn't so bad. But I still miss them."
Ferris pre-med freshman Arrianna Jones said her favorite event was the casino and bingo night on Saturday, Oct. 21, which she attended with her friend and her friend's family.
"Having them here was a really good time because I wasn't really close with them at first but then today I feel like we got really close because we did so much," Jones said.
Jones also said that she plans on participating in Family and Friends Weekend next year.
"I feel like it's a good experience for us and them to see how campus is and how everything is around here," Jones said.