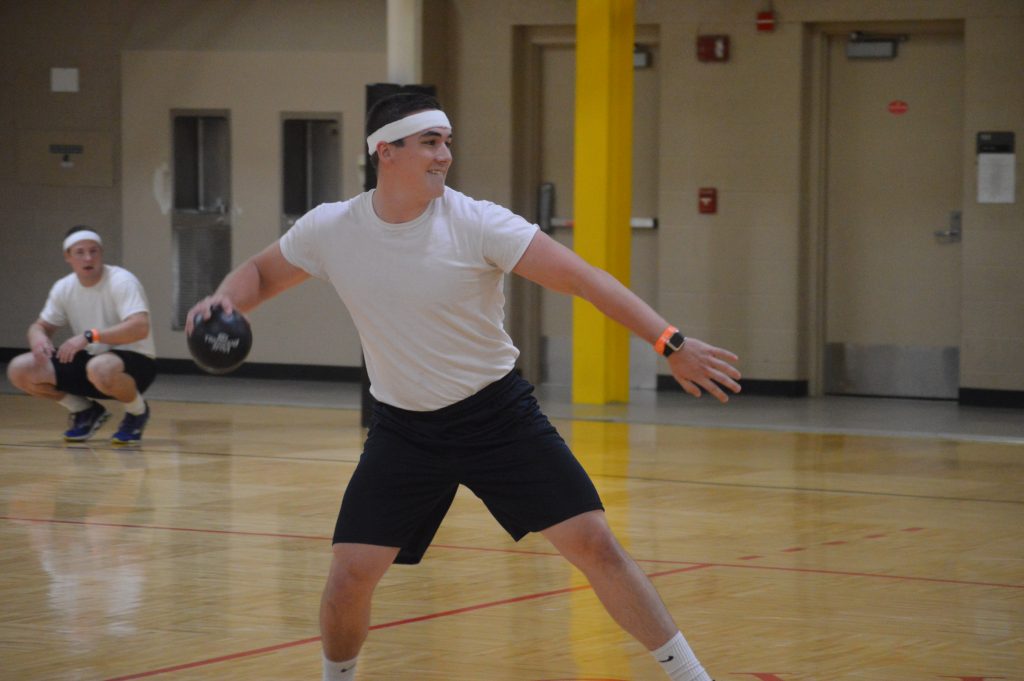 The National Cancer Institute found that in 2016, an estimated 1,685,210 new cases of cancer were diagnosed in the United States.
To raise awareness for the fight against cancer, Ferris' Colleges Against Cancer (CACs) RSO held a dodgeball tournament on Thursday, Oct. 19 in the Recreation Center.
Ferris music industry management senior Catherine Loschiavo is the President of CACs and is head event coordinator for their events, including the dodgeball tournament.
"Colleges Against Cancer is responsible for organizing and coordinating Relay for Life, so all expenses for decorations, emergencies and logistics come out of our own bank account. The Dodge for Your Balls event will definitely help CACs create an unforgettable Relay for Life in the spring," Loschiavo said.
Dodge for Your Balls featured many groups of students coming out to participate and support the event.
For the last five years, the dodgeball tournament was held during the Relay for Life, with this year being the first time the event was put on before the Relay.
Ferris hospitality management junior Jessica Altene participated in the event as the group Melon Heads, having joined with her RSO Love Your Melon, to help fight against pediatric cancer.
"We promote the sale of beanies and 50 percent of the profits go towards helping kids with cancer and their families and also providing hats to kids with cancer," Altene said. "Today is actually Love Your Melon day so all of the crews, nationwide, are currently participating in hospital visits, which unfortunately we couldn't go to this year but we figured might as well come here and support."
Ferris criminal justice law enforcement senior Mary Catherine came out to support her friends after learning about the event for the first time.
"We got a notice about it and we asked as a class if people wanted to participate in this. You know, it's all for a good cause. It was only $5 and you could come have fun and play with everybody," Catherine said. "I would probably participate during the Relay."
Ferris' Relay for Life is a 12-hour fundraising event that focuses on bringing attention to cancer and how it affects millions of lives. The proceeds that are raised goes to the American Cancer Society for research and education. The event usually has activities and games throughout the night that is used to help raise money and awareness.
"I relay for my family members who have both survived cancer and passed away from it," Loschiavo said.
CACs advisor, David Darrow has been helping the RSO for three years.
"With the popularity of the event, Colleges Against Cancer hopes to raise more money for cancer research and prevention. It is also good advanced marketing for the Relay Event," Darrow said.
The Dodge for Your Balls event will be held again in the spring during the Relay for Life.