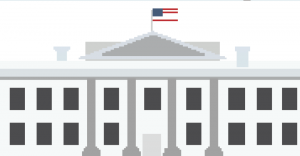 Student government is working behind the scenes to put student involvement into Ferris' professional affairs.
The Ferris Student Government Association is a group of students who join together to represent fellow students, plan events and initiate change on campus.
"The role and mission of student government is to represent students in all aspects of campus life," Ferris business administration and accounting senior and Student Government President Patrick Maloney said. "Our members serve on committees where we can offer the perspectives of students on the many issues and areas our campus covers."
According to Maloney, student government is composed of senators who represent academic colleges and representatives of registered student organizations. The meetings are open to the public, so non-members can also attend the meetings and give their input.
Student government has been working on projects and events throughout the semester. The organization recently held SPAWgetti, a benefit dinner where proceeds were sent to help animals in states affected by hurricanes.
Student government's event for October was a pumpkin smash held Wednesday, Oct. 18 from 10 a.m. to 2 p.m. in the North Quad. According to Ferris psychology senior and Student Government Director of Finance Alex Reeds, students could purchase a pumpkin for $2 and they could either smash it or take it home. Donuts and cider were also available for $1.
Student government also coordinates fundraisers to give back to the community, such as Sweetcases, where students donate to give items to foster children.
"We collect donations so we can purchase the supplies through a non-profit to put together the bags for foster kids," Reeds said. "RSOs are welcome to donate and individuals."
Other popular events held by student government each year include Pancakes with the President and the Big Event.
"It's a very good opportunity to get more involved in the community and to get a more hands-on look at how things are run behind the scenes," Ferris pre-dental senior and student government representative Christian Watson said.
Aside from planning events, student government allows students to have a say in what happens on campus.
"I think student government gives students a voice that they don't have otherwise," Reeds said. "The general assembly of student government really does have the connections. It gives students an opportunity to get involved and make a difference on campus about things that are important to them and I don't think you'd be able to do it to the same effect if we didn't have student government."