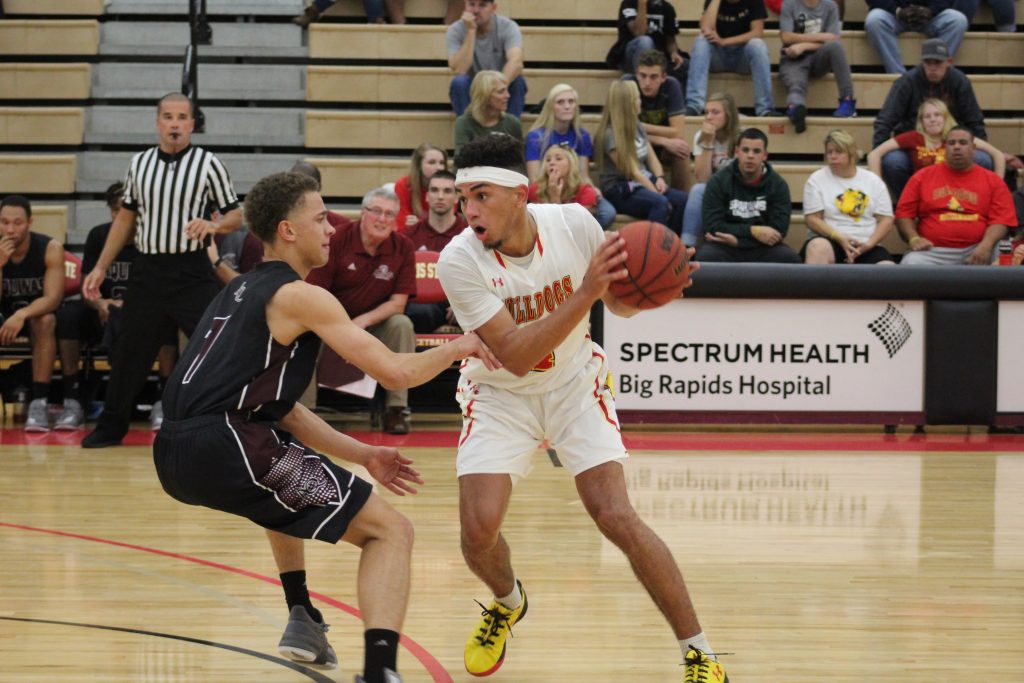 Halloween pumpkins won't be the only circular orange items around campus as both the men and women's basketball teams are set to tip off their seasons.
Head Coach Kendra Faustin and the women's team are looking to bounce back after a disappointing 5-22 campaign from a year ago. Meanwhile, Head Coach Andy Bronkema and the men's team are looking to build off a 28-5 season that saw them win a third straight GLIAC tournament title.
"We still have a lot of room to grow and a lot of things to work on early on," Bronkema said in an interview with Ferris State Athletics. "The league is trending up. Everybody made an improvement, so it's going to be a fun year."
The men's team will be led by returning junior Zach Hankins. The 6-foot 10-inch 255-pound center averaged 14.6 points a game while shooting 64.8 percent from the field. He also added 10.5 rebounds a game in his 33 games last season. His success was recognized when he was rewarded with the Dean Davenport Male Bulldog of the Year award.
"We've got every single weapon we could need," Hankins said. "Right now, it's just a matter of feeling good together and playing well with everyone. This is the year to get past regionals. I want to win it all."
The women's team will be led by returning seniors Rachel McInerney and Leah Humes. McInerney led the team a year ago with 15.5 points a game on a 51.5 shooting percentage. Junior Riley Blair will also look to be a big contributor, as she was second on the team last year with an average of 12.3 points per game.
The women's team will get their start when they travel to take on Bethel University in an exhibition on Nov. 1 before tipping off their regular season on the road at Ursuline University at 1 p.m., Friday, Nov. 10.
The men's team will tip off their season Thursday, Oct. 26 when they travel to East Lansing to take on the Michigan State Spartans inside the Breslin Center at 7 p.m. in an interdivision matchup. They will return home Saturday, Oct. 28 to host Grand Rapids Community College at 6 p.m.
Click here to see more coverage of the Ferris basketball teams.