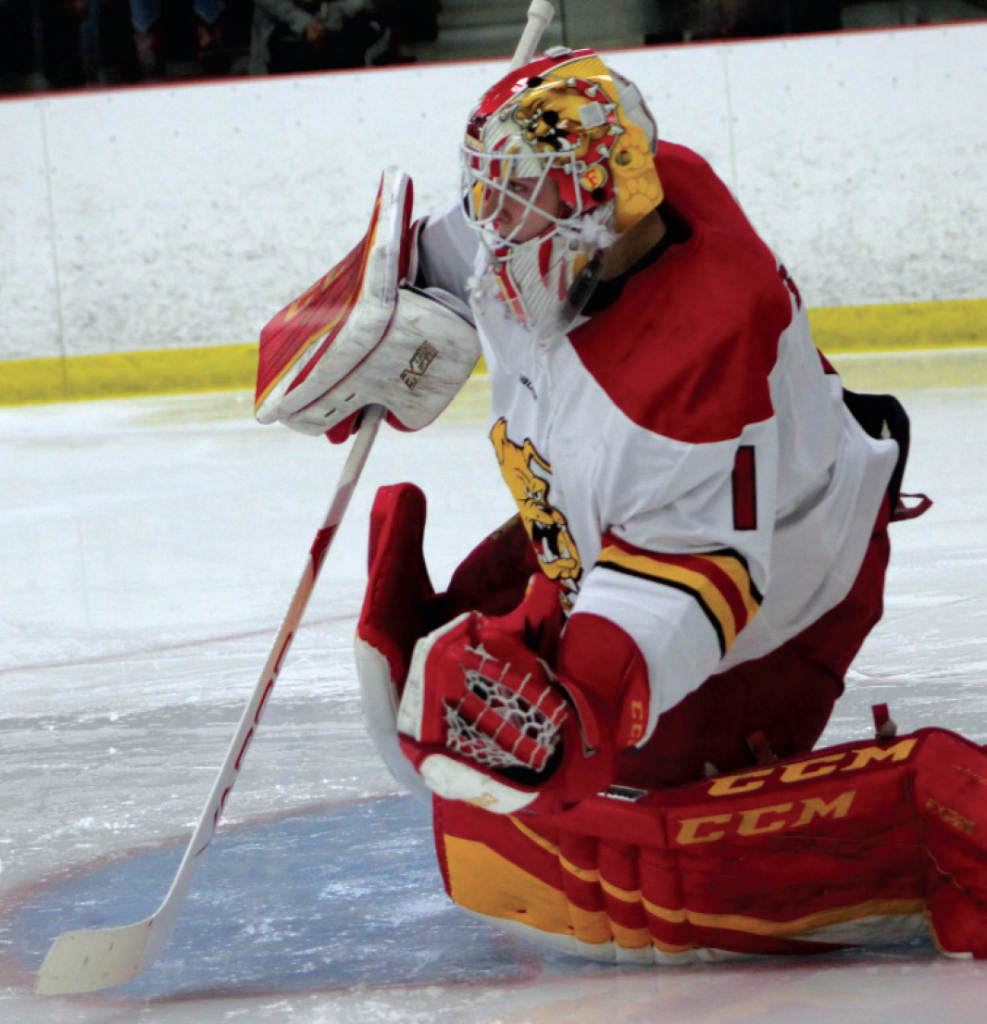 Things haven't been so smooth on the ice for the Bulldogs this season as they have crawled out to an early 2-4 record.
Though the Bulldogs have racked up two more wins than they had at this time last year, things haven't been that glamourous for Ferris to start the season. After starting out the year with a 6-1 loss at the hands of Western Michigan, the team responded with a 3-2 win of their own against Western the following night but the Bulldogs have dropped three of their last four games.
The Bulldogs fell in back to back matches at home in Western Collegiate Hockey Association (WCHA) play against Northern Michigan before splitting last weekend on the road against Mercyhurst University. The Bulldogs are on the road for four more games over the next two weekends before returning home on Friday, November 10.
"I think our game will transfer pretty well to the road. There's plenty of things that I am excited about. I'm not too worried about that," Head Coach Bob Daniels said in an interview with Ferris State Athletics.
The Bulldogs got back into the win column Friday, Oct. 20 when they beat Mercyhurst 3-2. Sophomore forward Dominic Lutz led the way including the game winner in the second period of that contest. Junior Darren Smith made 28 saves in the win—his second of the season.
The Lakers bounced back Saturday afternoon when they exploded for a three-goal third period en route to a 4-1 victory over the Bulldogs.
Last year it was the defense that struggled early for the Bulldogs, while this year the team has struggled to score goals. Through the first six games, Ferris has only been able to find the back of the net 10 times.
The Bulldogs return to action this week as they look to put together a pair of wins when they travel to Bemidji State on Friday, Oct. 27 and Saturday, Oct. 28. Both games are set for an 8:07 p.m. faceoff.
Click here for more coverage of the hockey team.