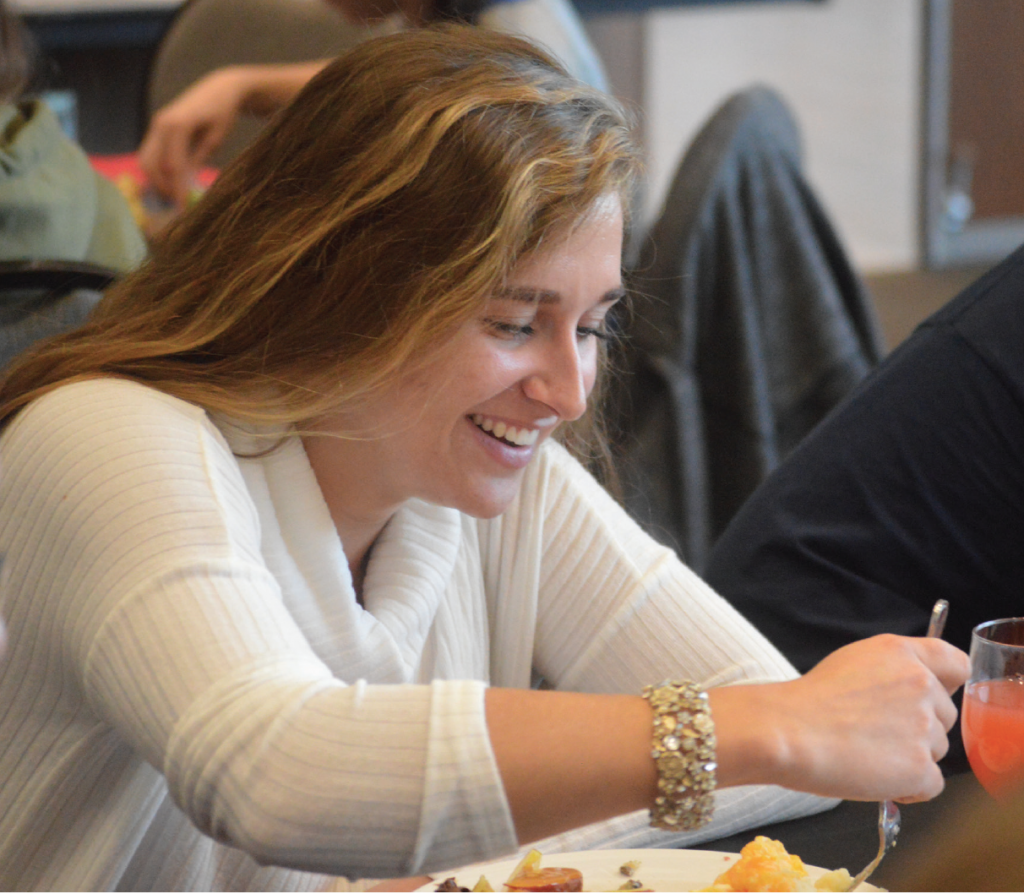 Students were dressed in business casual attire as relaxing instrumental music set the mood. With about 30 people in attendance, the Fall Mix it Up event was held Monday, Oct. 16 at the University Center.
Fall Mix it Up was put together by Leigha Compson, Julia Tisdale and other members of the Women in Technology RSO.
In charge of advertising and promotions, Ferris construction management senior and President of Women in Technology Julia Tisdale is constantly pushing these events at meetings and on social media.
"I think they are great networking opportunities and I often try to get the speaker's information afterwards to set up a company tour and to give other students the information in case they are interested in job opportunities," Tisdale said.
Though word-of-mouth always helps, these events are also promoted through meetings, putting posters up around campus, posts on social media and forwarding events.
"It's so good and important to hear not only from alumni but women who are and have been in our shoes," Tisdale said. "Hearing real life experiences are both inspiring and offer a hint of what to expect beyond college. The connections you make at these events are invaluable because you never know who you might meet that can be supportive now and they are good to know for the future."
Fall Mix it Up speaker Amy Proos spoke about her personal struggles with running a business in an industry mostly run by men. She had started attending Ferris in 1985 and began in the veterinary program but soon found that a manufacturing job fit her better.
"The best piece of advice I heard from the speaker is that it's never too late to change your mind about what you want to do. This is your life and you get to choose," Ferris pre-welding freshman Virginia Donley said.
Along with Donley's memorable experience, Ferris automotive management junior Madelyn Hamilton took an interest in the take away from the Fall Mix it Up event.
"The best two pieces of advice I heard were to never give up on your dreams and to be engaged with employers when they come and visit or you go and visit and be the one to ask the questions," Hamilton said.
Hamilton already knew what she was interested in and was lucky to find that Ferris offers a program that catered to her interest.
"I got into automotive management because I have always been interested in automotive and when I found Ferris and they had an automotive degree that focused on the business aspect, I knew that that's what I wanted to do in life," Hamilton said.
The next event for Women in Engineering Technologies is the first of the Coffee Chat events of the year. It will be held at 11 a.m., Nov. 7 in UC 203.