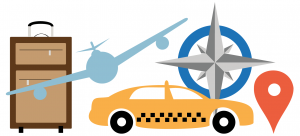 Close your eyes and throw a dart at a map of the world. Chances are, Ferris has a university partner there.
"Ferris offers many different study abroad programs here on campus. First, we have faculty led programs which are usually during the summer and are, most times, department specific. These programs last for about two to three weeks," Ferris study abroad coordinator Will Sartore said.
During faculty led programs, students can earn Ferris credit overseas while immersed in another culture.
With three different study abroad options, international summer school is widely popular among students who choose to study abroad.
"International summer school is a chance for Ferris students to take Ferris classes overseas. Students have the opportunity to spend the summer at an international university, hang out with their students and earn college credit," Sartore said.
One of the most popular study abroad trips is a seven-week trip to South Korea. Being the cheapest trip Ferris has to offer, the first half of seven weeks, students learn Korean at a South Korean university. Then they can earn credits and take classes for the remainder of their time.
For those interested in business, the College of Business' dual degree program allows students to take classes in Germany to earn a German bachelor's degree in their time there and then come home to Ferris and earn another degree.
Ferris has many strong relationships with international partner universities in countries such as France, Japan, the Netherlands, South Korea and many more.
"A lot of people want to study abroad to travel and to see famous sites or to get away but studying abroad is so much more than that. Doing fun things is only part of it. It's more about the experience that you'll have, the things that you will learn and how you'll grow. There's a much bigger purpose. If I could tell a student anything, I would say that studying abroad is all about what works best for you. We are here to help you fulfill your plan," Sartore said. For more information, contact the study abroad program at international@nullferris.edu.
Click here for more from the Lifestyles section!