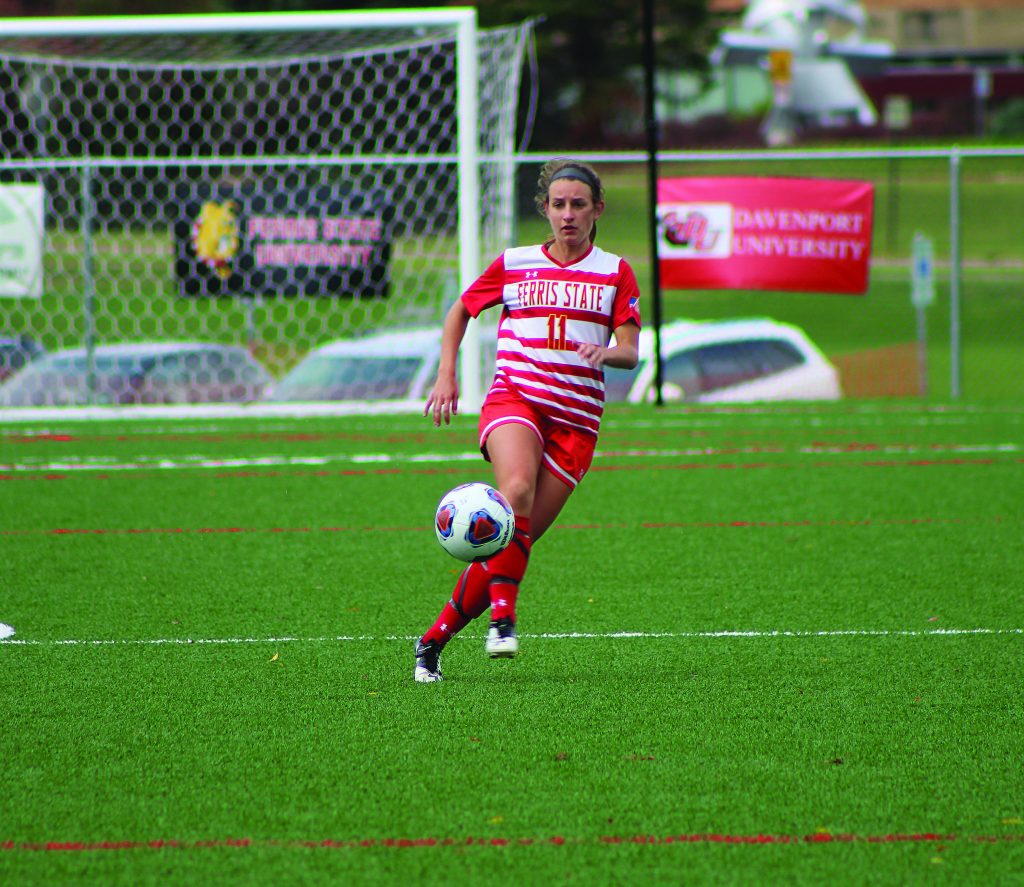 The grit of the Ferris women's soccer team was not enough when they took on Saginaw Valley State University (SVSU) in the first round of Great Lakes Intercollegiate Association (GLIAC) tournament play.
It seemed the Bulldogs were sitting pretty with a home-field advantage against the Cardinals, whom they beat in regular season play. History did not repeat itself Tuesday, Oct. 31 however, as SVSU came out with the 2-1 victory.
The Dawgs hung tough with the Cardinals for the first 20 minutes of the game, as both teams traded shots with little success. However, the Cardinals managed to find the net first on a goal from Jennifer Muana.
When play began in the second period, Ferris knew they would have to rally, but another SVSU goal put the Bulldogs back 2-0.
The comeback attempt for the Dawgs began when freshman forward Mackenzie Dawes found the net off a pass from junior midfielder Carley Dubbert. However, the Cardinals were able to hold their lead, edging Ferris out of the GLIAC tournament.
Accuracy and failure to find the net proved to be the difference in this contest, with the Bulldogs getting off 29 shots with only 14 of those being on goal.
The Bulldogs rode through a rather bumpy season and ended with an 11-8 record, their second best overall finish in the past five years.
While it looks as if their season is over, the Dawgs still have a chance to continue their season in the NCAA tournament. Following GLIAC Tournament play, the Bulldogs will hope to earn their first NCAA berth in school history.