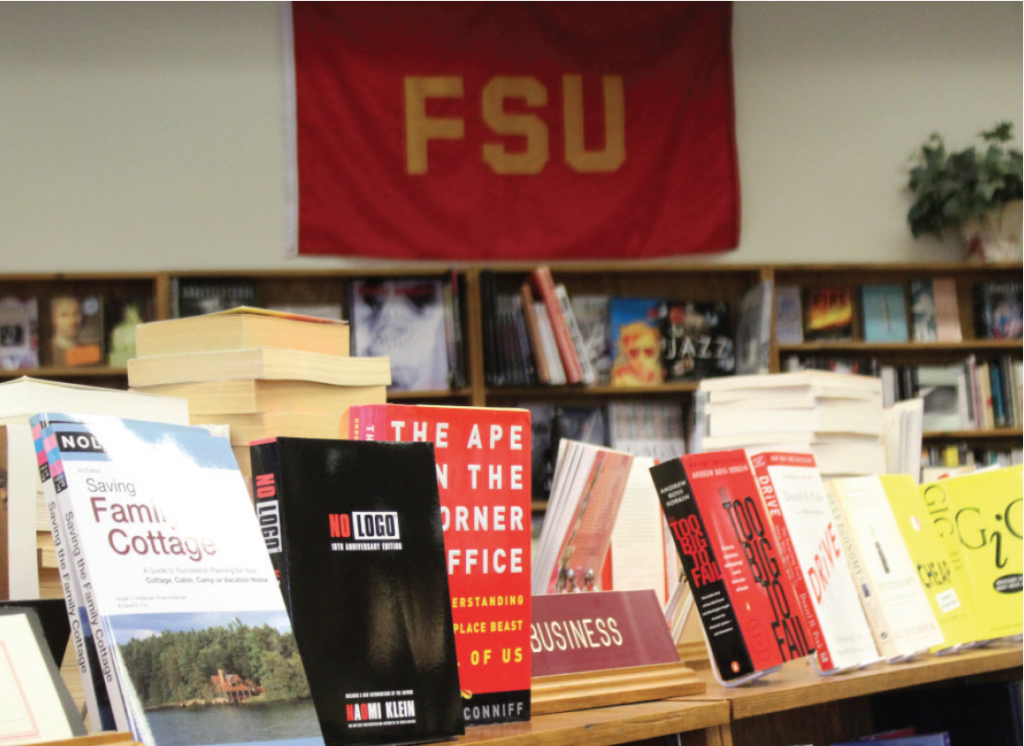 Local competition for the Ferris Barnes and Noble bookstore will be gone by 2018.
Great Lakes Book and Supply, located on Clark Street in Big Rapids, recently announced its closure due to lack of support. The store is having a closing sale with 50 percent off the entire stock.
"We've kind of been on the way to close for the last two years," Great Lakes store manager Lynn Anderson said. "So, it's just recently that we said 'okay, this is it.'"
Great Lakes Book and Supply, which opened around 1985, used to supply textbooks to students until they stopped textbook sales a couple years ago.
"We were a textbook store—that's what we started out as—serving Ferris State University. We were the off-campus bookstore," Anderson said. "The whole dynamics of books have changed in the last 10 years and even more so in the last five, so we've stopped carrying textbooks about a year and a half, two years ago."
According to Anderson, the number of customers at the store began dwindling five to eight years ago.
Some students still received their books from Great Lakes Book and Supply prior to the announcement of its closure. Ferris product design and automotive engineering technology senior Andrew Hemphill purchased textbooks twice at the store and found cheaper prices than at Barnes and Noble.
"It was a pretty decent difference," Hemphill said. "Of course, I was buying used books, I believe. Off the top of my head, I mean, I was saving money, maybe like 20 or 30 bucks here or there, depending on the textbook."
Other students, like Ferris health care systems administration and public health major Taylor Vandenberg, had no experience with Great Lakes Books and Supply.
"I've never been there and I'm not sure if I know anyone who has ever been to Great Lakes," Vandenberg said. "I actually thought they were already closed."
Great Lakes Book and Supply was the main local competitor for the Ferris Barnes and Noble. With the removal of this competition, some students fear that Barnes and Noble will raise their prices.
However, Anderson said Barnes and Noble will still compete with online book retailers, even if there is no local competition.
"To say that they don't have any competition, nah, it's not really true, because it's more and more difficult to sell textbooks and that's why we're not doing it anymore," Anderson said.