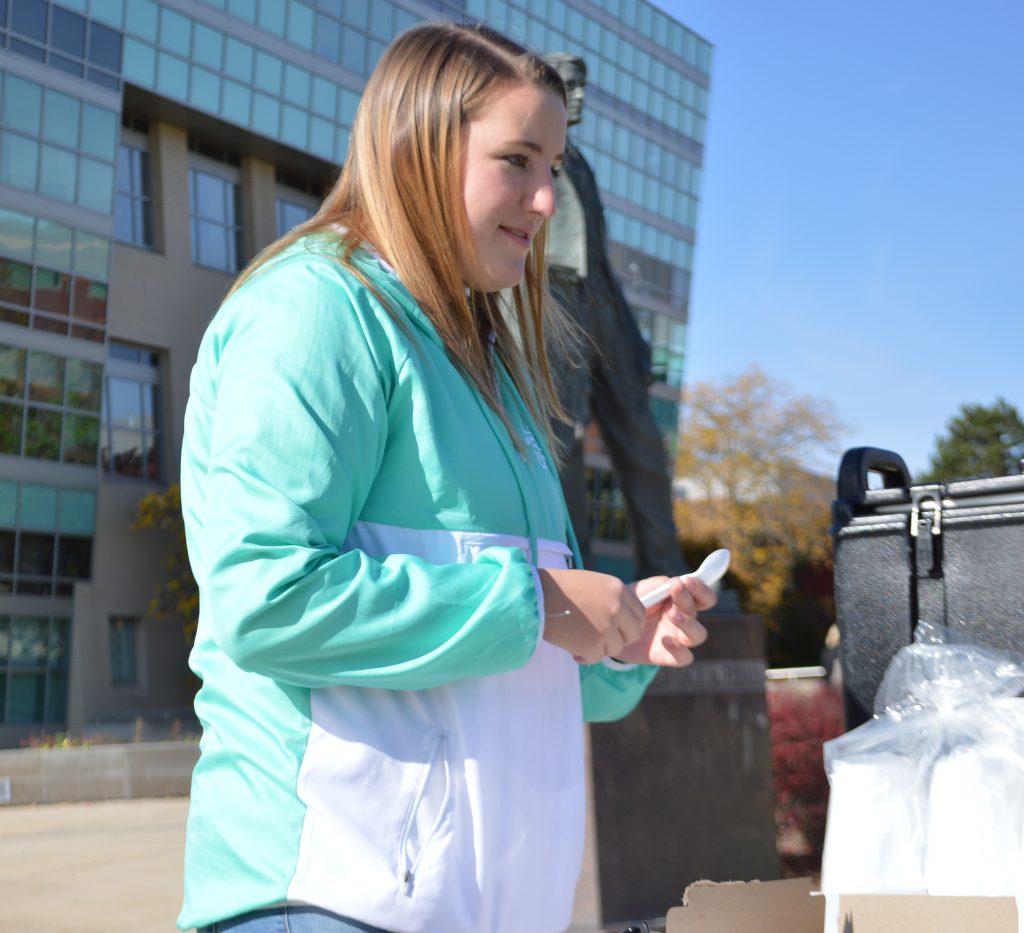 Hearing foundation programs, such as the Starkey Hearing Foundation, are more significant than most people realize.
Nearly 29 million American adults would benefit from hearing aids, according to the National Institute on Deafness and Other Communication Disorders but most insurance companies won't cover them because of the high risk that people will need them as they age.
Only 20 states require health insurance to cover the cost of hearing aids and most only cover children, according to the American Speech-Language-Hearing Association.
With the average price of a single hearing aid ranging from $1,000 to $4,000, that leaves many people with hearing deficiencies in a bind.
Enter the Starkey Hearing Foundation, an organization dedicated to providing hearing aids to those who cannot afford them. Through their program "Hear Now," Starkey has provided countless hearing aids to low-income Americans.
"There are a few of us that have parents that are hard-of-hearing, so this really hits home and it's really easy to get into and help," Ferris political science junior Samantha Miller said, who helped run a hot chocolate fundraiser for Starkey this past week with her sisters in the Ferris Delta Zeta chapter.
Miller also said that the national Delta Zeta chapter has a partnership with Starkey in which they have committed to raising $5 million for the foundation.
Having committed to donating 1 million hearing aids this decade, Starkey has initiatives in over 100 countries around the globe, with programs that include training community-based health workers, creating custom ear molds for patients and providing an AfterCare program to follow-up with patients.
"It means a lot to be able to give back to a world where we know there are hundreds and thousands of people who don't have hearing aids who need them," Ferris sophomore and Delta Zeta member Taya Treiber said. "With Starkey Foundation, they really give to those in need."
Click here for more Torch news!