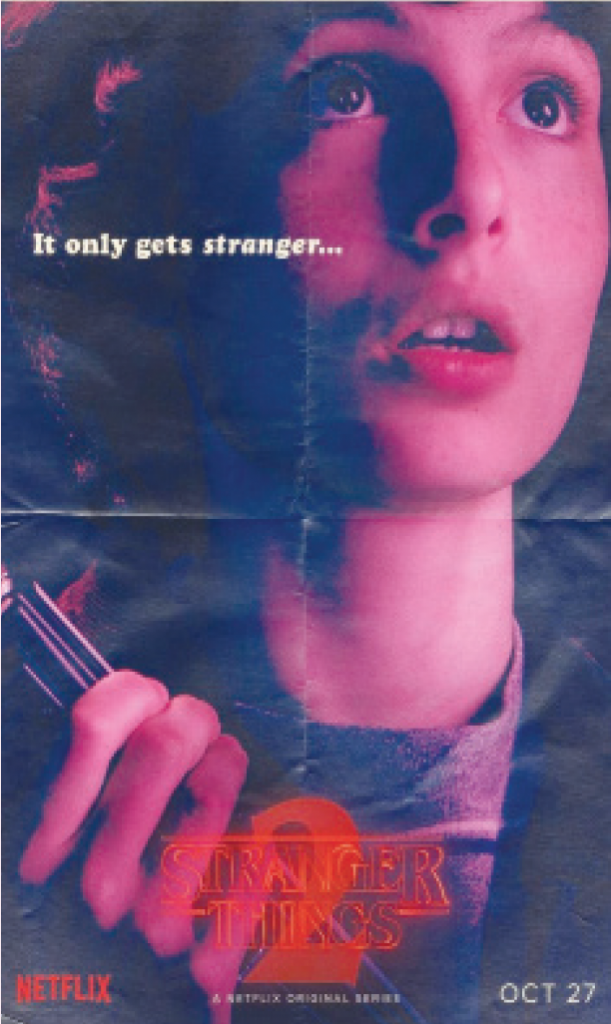 You no longer need to wait in anticipation, "Stranger Things" fans. The second season released on Netflix on Oct. 27 and many people, including me, immediately binged the nine episodes.
The second season opens with a rag-tag group of boys trying to move on from the events of the previous season.
Winona Ryder, known for her roles in "Beetlejuice" and "The Heathers," plays another memorable role as Joyce Byers, a woman who is fiercely watchful of her son Will, who has been fighting his own demons since he came back from the dead in season one.
For a refresher on what happened last season, the second season opens up with Mike Wheeler mourning the loss of Eleven by trying to contact her daily, Nancy Wheeler wanting answers about what happened to Barb and Steve Harrington wanting to get past it.
This season also follows a secondary storyline of Eleven and Jim Hopper, the town sheriff, as he tries to teach her how to be a kid but also keep her safe.
Without revealing too many spoilers, supernatural forces begin to wreak havoc on the town of Hawkins, Indiana, again and the boys find themselves on another mission to find a troublesome pet that Dustin found rummaging through his trash.
Nancy and Jonathon Byers go on their own mission to find out what happened to Barb and Eleven sets off on her own mission.
"Stranger Things 2" introduces new characters Max, her step-brother Billy and most notably, Joyce's new boyfriend Bob, a manager at RadioShack.
Steve Harrington finds himself yet again pulled into the world of fighting monsters with Dustin, Mike, Lucas and Max—being dubbed by many fans as "Mom Steve."
"Stranger Things 2" does not disappoint with many moments that had many of us on the edge of our seats, reunions, monster fights and of course, character deaths that rip our still-beating hearts out of our chests.
If you like coming-of-age stories, monsters, government labs, love and having your dreams crushed when you realize you have to wait another year for season three, then you'll love "Stranger Things 2."
Just don't come crying to me when the finale leaves you screaming into the void for more—I warned you.
Click here for more Media Minutes.