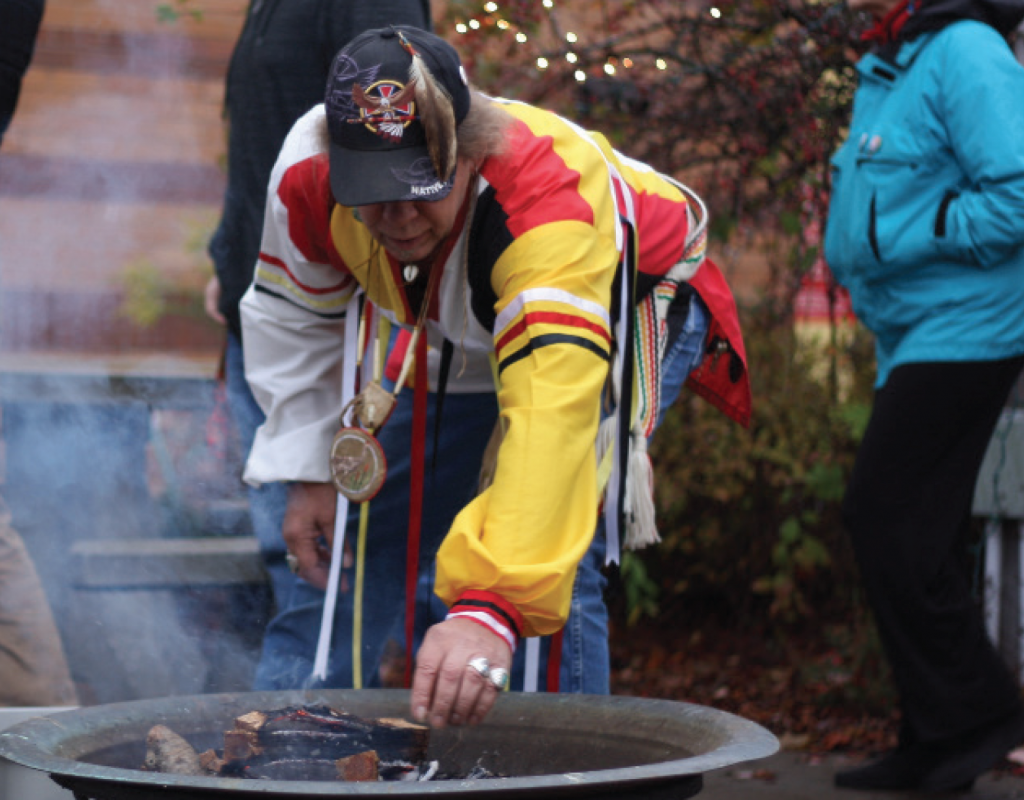 For many students, the extent of their knowledge about Native Americans is Disney's "Pocahontas" and the first Thanksgiving.
In 2016, there were fewer than 100 Ferris students who identified as Native American, according to the Ferris State Fact Book.
The Circle of Tribal Nations strives to educate students about culture of Native Americans, especially throughout the month of November, as it is Native American Heritage month.
The Circle hosted a Ghost Supper Thursday, Nov. 2 from 6 to 8 p.m. in the West Campus Community Center. The Ghost Supper was a feast held to honor loved ones and ancestors who have passed away. The feast also included a traditional fire lighting, prizes and informational speakers who told stories of the traditions passed down through many generations.
"I think it's important that other people know about it because they are the first people that were here. Native American Heritage Month is really important because it does bring awareness to that fact," Ferris pre-med senior Elizabeth Nystrom and president of The Circle said.
The Circle of Tribal Nations also hosted a screening and discussion of the film "More Than a Word" Tuesday, Nov. 7 in the University Center (UC).
The next event in honor of the Native American Heritage month will be the Native American Thanksgiving with guest speaker April Lindala Monday, Nov. 20, from 5 to 8 p.m. in UC rooms 202 A, B and C. For more information, contact Scott Herron at herrons@nullferris.edu.
Click here to take a walk in the shoes of a local Native American.