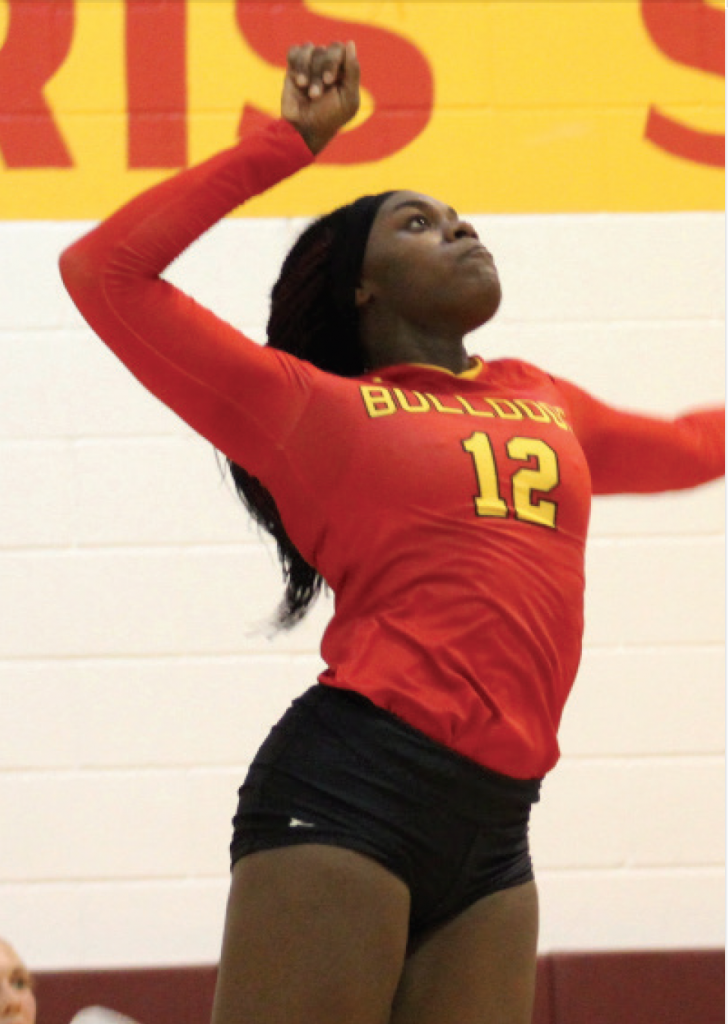 The nationally-ranked Ferris women's volleyball team took control of the GLIAC by sweeping both SVSU Friday, Nov. 3 and LSSU Saturday, Nov.4.
The Bulldogs dominated the SVSU Cardinals with scores of 25-21, 25-18 and 25-16.
Sophomore outside hitter Allyson Cappel led the squad with 16 kills and senior middle hitter Ayanna Buckley had 11 kills with a .647 hitting percentage.
Sophomore Maeve Grimes had 36 total assists in the match along with six digs.
Senior libero Lauren Reminga had 13 digs for the Bulldogs and was honored in the pregame for her 1,000th career dig.
The Bulldogs totaled 43 kills with a .313 hitting percentage in their victory against the Cardinals.
Saturday, Nov. 4 was Senior Day for the Bulldogs. Before the contest, Ferris honored Reminga, right-side hitter Hannah Guy, middle hitter Nicole Malouhos, middle hitter Ayanna Buckley and senior middle hitter Maria Kronner as part of the five-member senior class.
The seniors had posted an overall record of 104-21, made three-straight National Collegiate Athletic Association (NCAA) playoff appearances, two straight NCAA Midwest Regional Finals appearances and won three consecutive regular-season GLIAC Championships and three straight GLIAC Tournament Championships to date.
"I am nothing but thankful for all of the help I've received along the way from the Ferris State athletics staff," Reminga said. "This program has shaped me into the person I've always wanted to become."
The Bulldogs blew past the LSSU Lakers with scores of 25-17, 25-19 and 25-18.
Cappel once again led the team with 18 kills and a .472 hitting percentage. Kronner and Guy had seven kills each. Malouhos led the team with three total blocks to aid in the victory.
Reminga added to her 1,000 dig total with 12 more on Saturday and Cappel added 11 digs.
Ferris improved to 18-6 overall and 11-2 in GLIAC play on the season. The team currently sits in first place in the conference standings.
"We just need to stay focused each day in practice and not look too far ahead. At this point in the season every game is important, so we are just taking it one game at a time," Kronner said.
The Bulldogs are looking to win their fourth straight GLIAC Championship as the tournament approaches in the next two weeks.
"We need to keep out working teams and keep the blue collar mentality that the Bulldogs always have," Reminga said.
The Bulldogs will end their regular season on the road against Northern Michigan on Friday, Nov. 10 at 5 p.m. and Michigan Tech on Saturday, Nov. 11 at 3 p.m.
Click here for more coverage of the Ferris volleyball team.