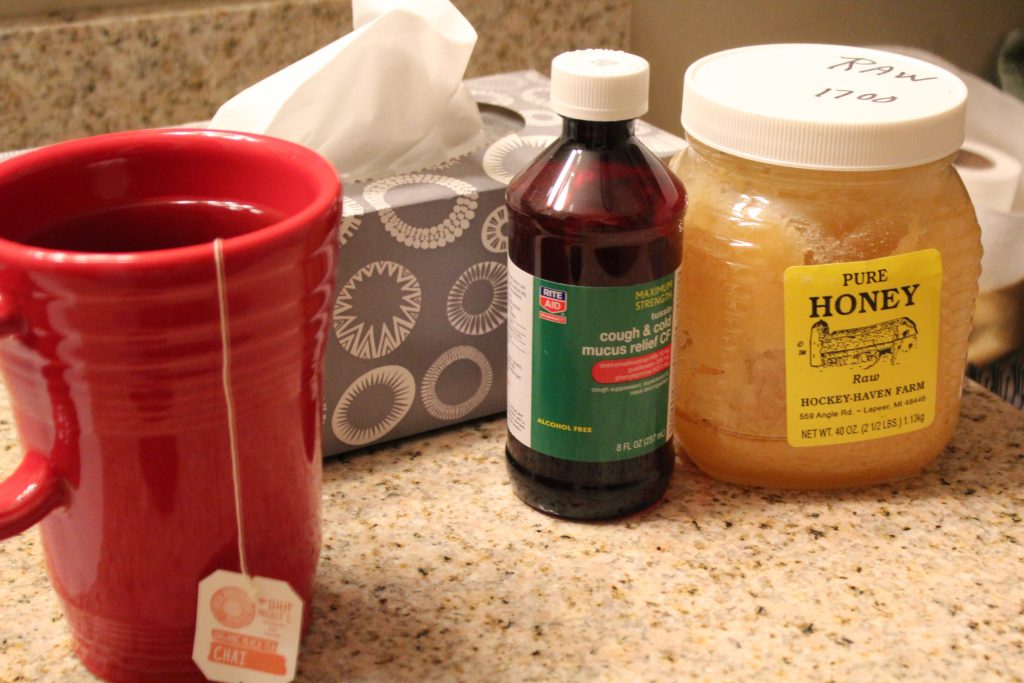 Winter has come and it's brought flu season along with it.
According to nfid.org, five to 20 percent of students get the flu each year, with many spending eight or more days on average dealing with it.
According to Director of Health Services at Birkam Health Center Lindsay Barber, prevention is the best weapon against cold and flu season.
"An annual flu shot is the best way to protect against getting the flu," Barber said. "Birkam Health Center still has flu shots and you don't need an appointment."
While the flu virus isn't caused by cold weather, symptoms often occur during this time of year due to higher numbers of sick people in confined quarters.
Barber said that the best treatment for the common cold is rest, fluids and over-the-counter medication.
"If you are experiencing symptoms longer than 10 days, you should consult a health care provider," Barber said.
Ferris pre-pharmacy sophomore Micaela Rice finds that trying to eat a healthy diet and going to the gym at least four times a week helps her combat colds.
"I would wash your hands or use hand sanitizer pretty often to prevent getting sick. Don't touch your face. Try to avoid touching your eyes or mouth because that's how you get stuff in your body," Rice said.
Using antibacterial cleaners, avoiding sharing food and drinks with others and avoiding stress can help prevent illness as well.
Ferris biotechnology and forensic biology sophomore Amanda Garber has found the best thing to do when she is sick is to drink plenty of water and get a ton of sleep. "Follow the BRAT diet when you're sick—bananas, rice, applesauce and toast. All those four things will not make you throw up or upset your stomach and they will make you feel better. The BRAT diet is a good diet," Garber said.
When you're sick, it's best to avoid others until you feel better.
"If you are sick, then try not to spread it to others. Sneeze into your elbow or if you know you are feeling so bad that you can barely make it out of bed, then just don't go to class for that day. It isn't worth getting others sick," Ferris digital art and game design sophomore Daniel Cortez said.
Birkam is open for walk-ins Monday through Friday, 8 a.m. to 5 p.m. Flu shots are still available as well and may cost $25 if it's not covered by your insurance.
Click here for more from the Torch's lifestyles section.