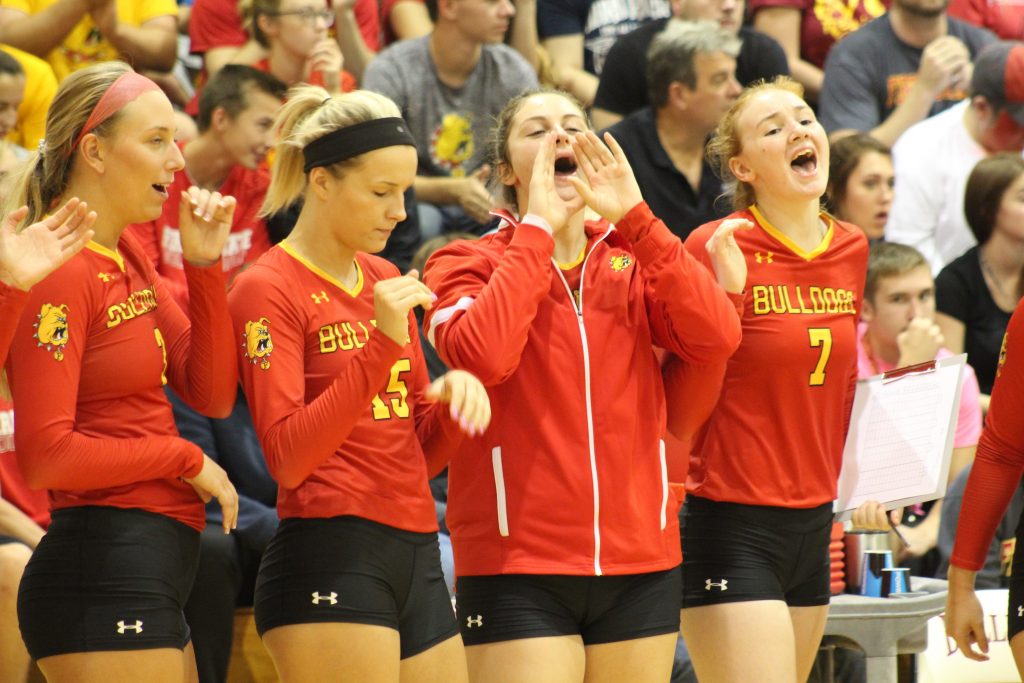 The Ferris volleyball team is one step closer to claiming their fourth straight Great Lakes Intercollegiate Athletic Conference (GLIAC) championship.
The Bulldogs absolutely dominated the Ashland Eagles 3-0 Wednesday, Nov. 15 to claim their 15th sweep of the year.
Sophomore outside hitter had an outstanding performance, recording a team-high 14 kills and adding 16 digs as well. Courtney Brewer also had a solid outing, adding 13 kills to her team's cause.
Senior libero Lauren Reminga successfully kept the Eagles from running up points on the Dawgs and she had 18 digs to prove it.
The dominant win was expected of the Bulldogs after they dispatched Michigan Tech just a week ago to claim their fourth straight GLIAC title and a home court advantage throughout.
That home court advantage could prove to be the difference maker for Ferris, as they are a collective 11-1 when competing in front of the fans at Ewigleben Sports Complex.
If this team can stay hot, there's no question they'll have their hands on a GLIAC championship and a good shot at going deep into the NCAA division two tournament.
The Bulldogs will be back on their home court Saturday, Nov. 18 for the GLIAC semi-finals when they take on Wayne State at 3 p.m.
Click here for more coverage of the Ferris volleyball team.