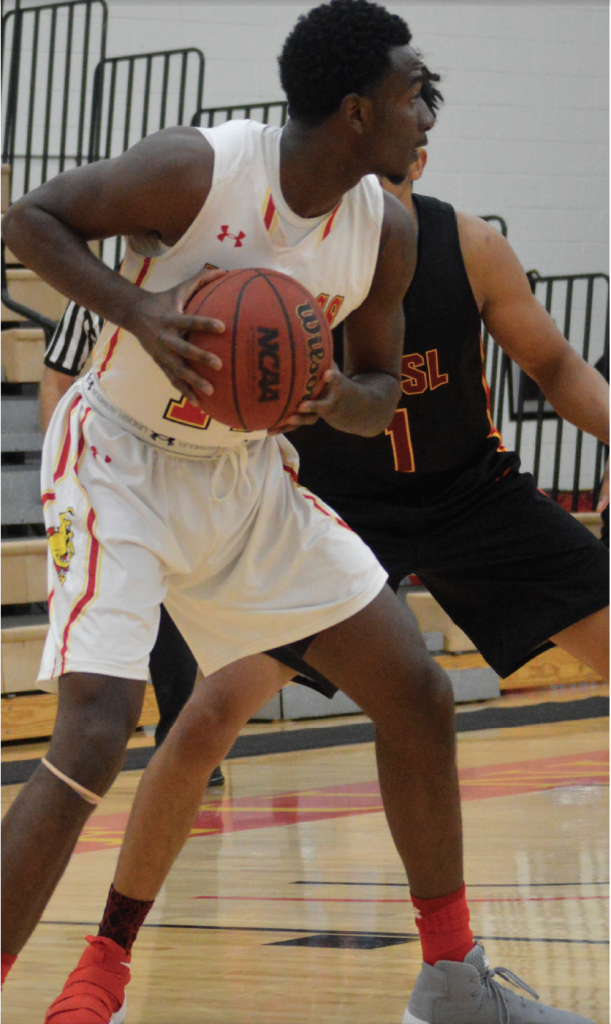 Ferris men's basketball is the team to beat after an explosive preseason.
The 4-0 Bulldogs have plenty of returning athletes to lean on this year as they look to win another Great Lakes Intercollegiate Athletic Conference (GLIAC) title. Ferris senior point guard Drew Cushingberry is one of those returners and he's looking forward to a season where all eyes are on the Dawgs.
"We know we are the hunted team and have a target on our back but we go into every game with that chip on our shoulder mentally, because we have things to prove this season," Cushingberry said.
The men have already taken a huge step in the right direction this year by winning all their preseason games except one, pushing Final Four contender Michigan State to the limit in a loss.
"This is probably one of our deepest teams from top to bottom. We can play 12 deep and get up and down and really wear teams down," Cushingberry said. "Practices are competitive and everyone is just having fun, so it's truly a great atmosphere."
After the Bulldogs' victory over Quincy during the GLIAC/GLVC Challenge on Friday, Nov. 10, Head Coach Andy Bronkema said on ferrisstatebulldogs.com that Cushingberry has been one of the guys who have taken charge of the team.
"Cush is our guy, you know it, he's been the guy leading the charge and leading the flow for a number of years here," Bronkema said.
According to Ferris junior center Zach Hankins, the great atmosphere around the team is aided by the fact that the team spends a ton of time together off the court, which allows the men to mesh well and dominate when they step on the court.
"I'd say it's the combined basketball IQ on the floor, between the leaders and players on the team along with the coaching staff and the chemistry we all have," Hankins said.
Ferris' win over Missouri-St. Louis on Saturday, Nov. 11 marked the third straight season that the team has started the season off 4-0. After only losing five games total last season—never by more than 10 points—the men are poised to make another run at a great season.
The Bulldogs have begun an eight-straight home game stretch that will last until Dec. 2.
Both Hankins and Cushingberry agreed that they are most eager to face Findlay.
"Our entire team is looking forward to playing Findlay, they knocked us out of the [National Collegiate Athletic Association] NCAA Tournament last year and then switched conferences but our coaches set up an out-of-conference game this year," Hankins said. "We want to get another shot at them."
When it comes to the GLIAC, Hankins said that the team is taking every opponent as a threat, naming Lake Superior State and Michigan Tech as teams that are on the Dawgs' radar.
The Bulldogs will return to the hardwood at 6 p.m. on Thursday, Nov. 16, to take on Hillsdale in Wink Arena.