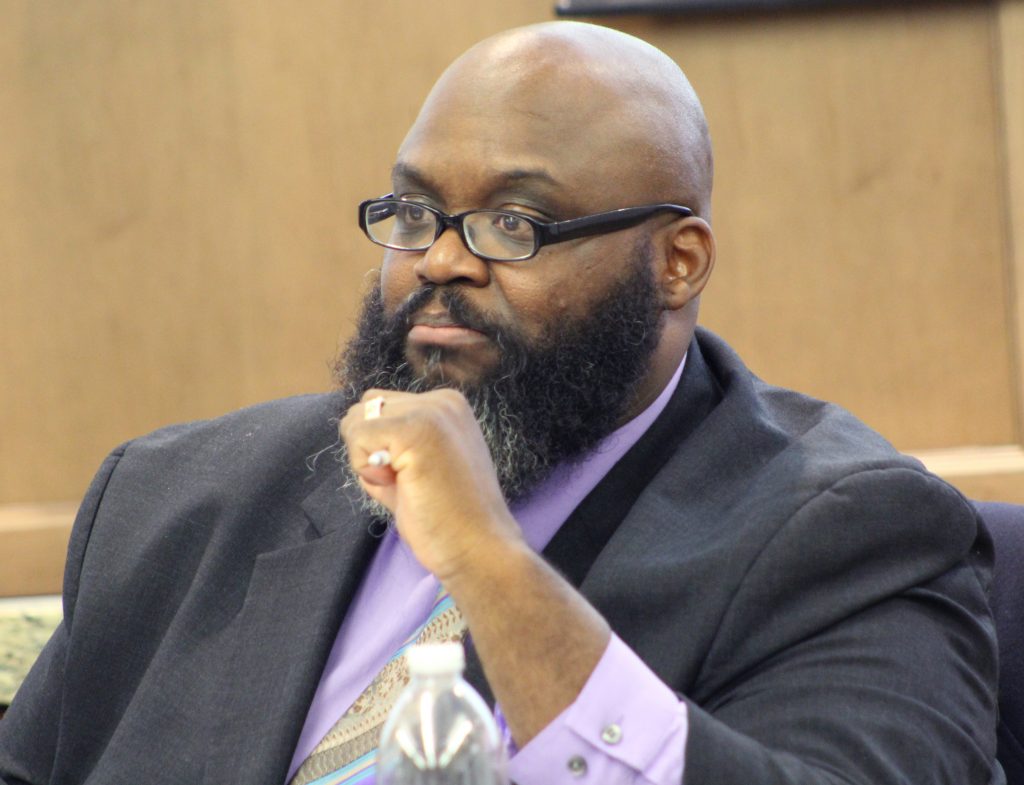 One six-letter word can have a larger impact than people may realize.
On Tuesday, Nov. 14, the Ferris chapter of Omega Psi Phi fraternity held "The 'N' Word," a panel discussion on the racial slur in the University Center. The event intended to inform students about the history and the role of the word in society.
"It's just one of those things to create discussion and dialogue to get perspective and not just be judgmental," Ferris history senior and President of Omega Psi Phi Kristopher Alexander said. "I wanted to have a black side and then a white perspective on the word as well, because it's very prevalent and this is one of those uncomfortable things that people do but don't really want to talk about."
The panel consisted of Ferris history professor Dr. Kimn Carlton-Smith, Ferris social work professor Dr. Rita Walters and Curator of the True Black History Museum Fred Saffold III. About 20 students attended the discussion.
Alexander was inspired to host the event in response to the Office of Multicultural Student Services' (OMSS) discussion on racism and privilege earlier this semester, where the word was one of the topics mentioned. Alexander wanted to have an entire event to dig deeper into the topic.
"I feel like this is a topic that's been shied away from for many years and that people don't want to talk about," Ferris business administration and legal studies junior and Vice President of Omega Psi Phi Zachary Bowman said. "It's a sensitive topic but it's also the elephant in the room, especially being at Ferris."
Alexander hoped the discussion would be eye-opening to Ferris students who haven't had experience with the "N word" in the past and don't know its impact.
"Coming from Detroit, coming to Big Rapids, it was a completely different demographic. And I know some people come from country or small places where they might not have interacted with black people before or anything like that," Alexander said. "Let's talk to each other as a person from different backgrounds to learn and to grow and to know each other and understand each other on a broader level."
Ferris social work junior Alyssa Herl, who has had little exposure to the topic in her hometown, found the discussion informative.
"I didn't really know much about the history of the word," Herl said. "I came from a small, rural town, where there's like no African-Americans. It's not something I've been exposed to in my life."
The long-term goal of the event is to inspire students to terminate their use of the word.
"I pretty much feel like a lot of people, they know about the topic but there's no change to the topic," Bowman said. "So hopefully with this event, we want to promote change. Hopefully something will come about this and everybody can take the steps towards the right thing."