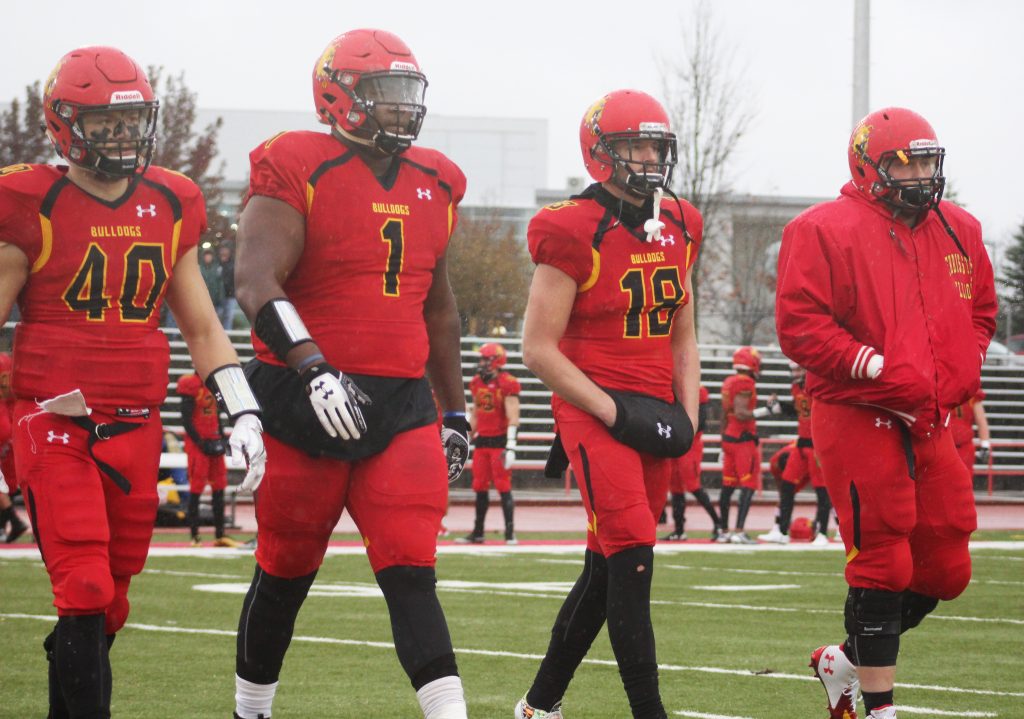 The Ferris State University football squad currently stands as the #4 seed in the NCAA Division II Super Region Three in the second round of the Div. 2 NCAA Tournament. Today (Nov. 24) we will square off against the #1 seed in the Fort Hayes State Tigers.
In the preseason, we were ranked as a consensus top five team nationally in every preseason Div. 2 national poll, including as high as #1 by College Football America. We were also picked #2 by D2Football.com and third by the AFCA Coaches poll.
We understood the expectations for this season and knew we couldn't be content with our previous success. Our head coach Tony Annese stressed to us that we need to prove our capabilities week in and week out.
We as a team are very honored and excited to make the playoffs, however we know there is still a lot of work to be done and are not satisfied just yet.
This season we finished 9-1 overall and 8-1 in Great Lakes Intercollegiate Athletic Conference (GLIAC) action. We also re-claimed the Anchor-Bone trophy in a dramatic finish to beat the Grand Valley State Lakers (Oct.21).
We also won our first round playoff game against the Ouachita Baptist Tigers in a 24-19 victory at Top Taggart Field in front of the Bulldog faithful. This is the fourth-straight season the Bulldogs have had 10 wins or more, which accounts for the best stretch in school history.
My fellow teammate senior lineman Chris Okoye said it best:
"Although we have made the playoffs consistently over the past few years, we are not going to be satisfied until we bring that trophy all the way back to Big Rapids."
In coach Annese's sixth season at the helm for us, he is currently 59-13-0 (.817). This marks his fourth straight playoff appearance and ninth total in the school's history. Last year marked our second-ever trip to the national semifinals and matched the 1995 team, which fell on the road at North Alabama, for the highest finish in school history.
Saturday's matchup will feature the first-ever meeting between the Bulldogs and the Fort Hayes State Tigers, and will be the first time in which the Bulldogs have faced a team from Kansas.
We have tremendous respect for Fort Hayes State and their players and coaches. We understand what is at stake and we look forward to competing against the Tigers on their home field.
We have been able to rattle off eight-straight wins to finish the year and we believe our success has stemmed from our dedication and attention to detail.
We all understand the moment that is in front of us, to play in significant games such as this one, and this is why we committed to play football at Ferris State University and for Coach Annese.
Senior Tavierre Thomas knows nothing else matters when we get on that field in Kansas.
"It's playoffs you have to give it all you got," Thomas said.
This year was the fourth year in a row in which Ferris has hosted at least one playoff game at Top Taggart Field.
We would like to give our fans in Big Rapids a shout out for their support and love this season. Top Taggart had a total attendance of 25,180 and an average 5,036 per game, this year, ranked second in the GLIAC.
The action will get underway on Saturday (Nov. 25) starting at 1 p.m. (CT) and 2 p.m. (ET) at Lewis Stadium in Hays, Kansas.