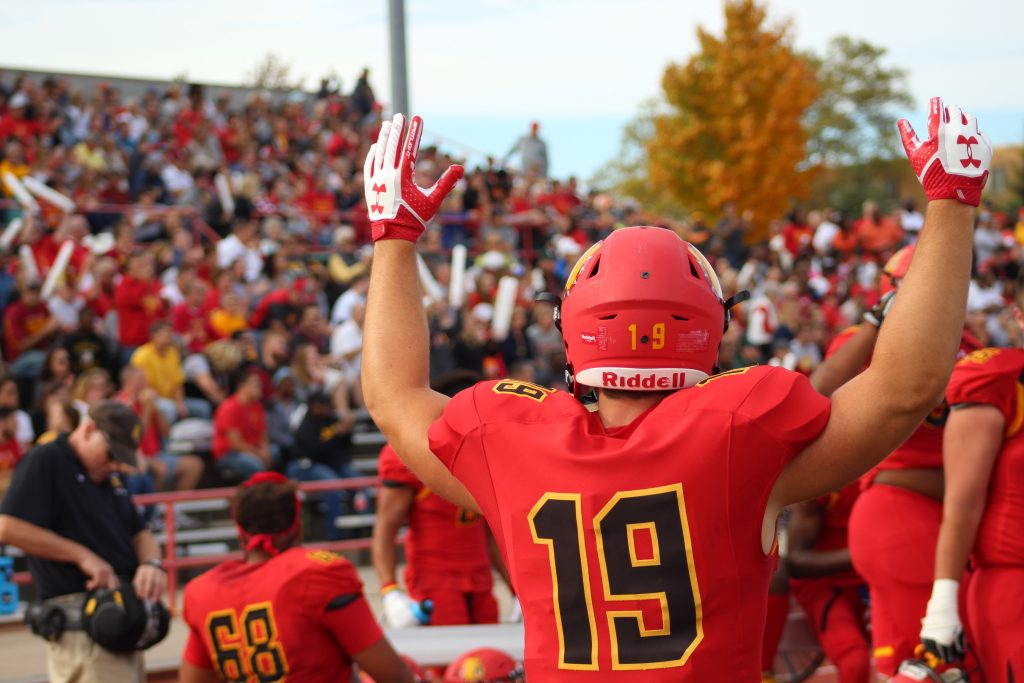 The Ferris football team should've kept the bus running when they pulled up to Lewis Field stadium in Hays, Kan. Saturday Nov. 25.
With the always-daunting task of taking down the top seed in the NCAA Super Region 3 ahead of them, players and coaches alike knew they would have to be sharp. The Bulldogs made a steak knife look dull in their 31-21 victory.
After a scoreless first quarter that saw both defenses stuff the opposing offense, the Bulldogs pulled away before halftime as senior kicker Wyatt Ford knocked through a field goal and senior Jahaan Brown added a touchdown run to lead 10-0.
The small crowd of fans that made the trip South had a bit of a scare coming out of half, when the Tigers broke off a huge 66-yard run to close in on the Dawgs.
Head coach Tony Annese didn't even blink however, as his offense went on to score 21 unanswered points in the second half. Brown put the team on his back, toting the pigskin 17 times for 62 yards and finding the end-zone twice.
The Ferris defense had a big game as well. Senior Tavierre Thomas recorded six tackles on the day as he continues his dominating year. Junior defensive lineman Zach Sieler fought through double and triple teams all day and still managed to record a sack.
While the offense exploded and the defense maintained its impressive momentum, the punters for the Dawgs deserve a ton of credit.
Senior Jordan Haan and sophomore Jackson Dieterle had possibly the two most unsung performances of the day. Haan punted three times and averaged 50.7 yards while pinning the Tigers inside their 20-yard line twice. Dieterle punted four times for a 45.3 average, with all those balls landing inside the 20.
Knocking off Fort Hays State was huge for Ferris and with the Ashland Eagles losing, the Bulldogs will host another home NCAA Division II playoff game next weekend.
Ferris football will head back to Big Rapids as they prepare to take on the seventh-seeded Harding University Bison Saturday, Dec. 2. The time for that game is yet to be announced.