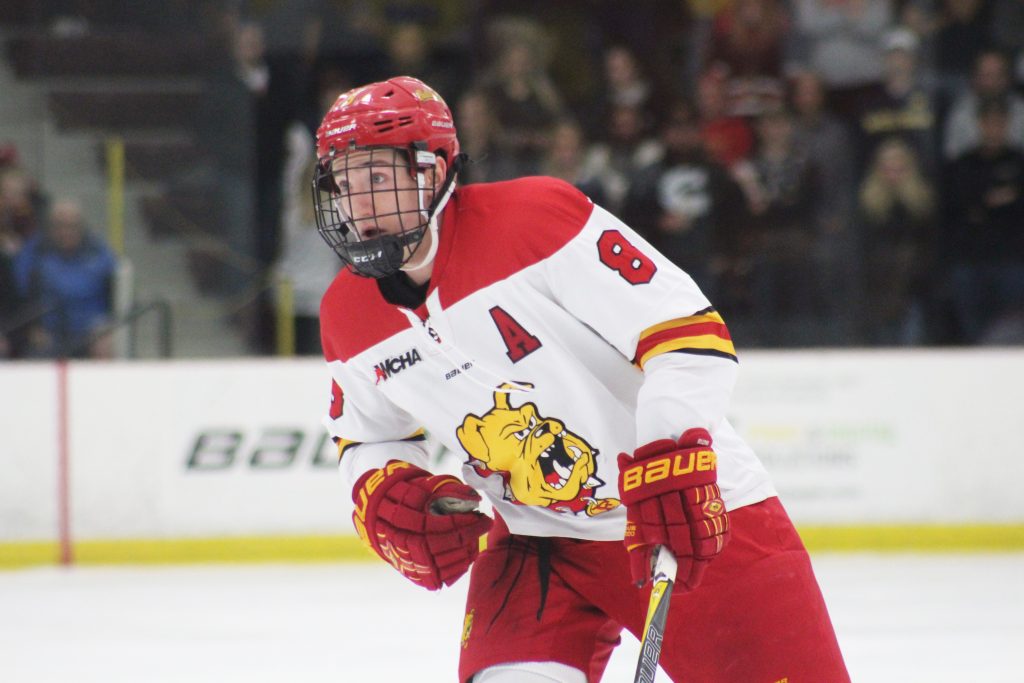 It was a weekend of extreme highs and lows for the Ferris hockey team when they headed down South to take on Alabama Huntsville (UAH).
The Bulldogs came into the Friday, Nov. 24 matchup and absolutely dominated the Chargers, taking their opponent down 6-2 and not allowing any goals after the first period.
Saturday, Nov. 25 looked to have some momentum carried over from the previous night, as senior Corey Mackin found the net less than two minutes into the first period.
From that point on however, the Bulldogs fell victim to a determined Chargers offense. For every goal Ferris managed to tack on, UAH found two of their own it seemed.
The lead bounced back and forth between the two teams for most of the game, but UAH was able to pull away in the third period, rattling off three-straight unanswered goals to finish the Bulldogs off.
Despite falling apart late, senior goalkeeper Darren Smith had another solid outing, stopping Charger shots left and right to the tune of 21 saves.
Senior Mitch Maloney showed why they call him 'The Machine' as he collected yet another goal, bringing him to four total for the weekend and 12 on the year.
Saturday's loss erased the Ferris hockey team's win streak in the Western Collegiate Hockey Association (WCHA), as the Bulldogs had won their last three prior to their 5-3 loss.
Ferris will be back in action Friday, Dec. 1 at 7:07p.m. when they start another weekend set at home against WCHA opponent Alaska Anchorage.