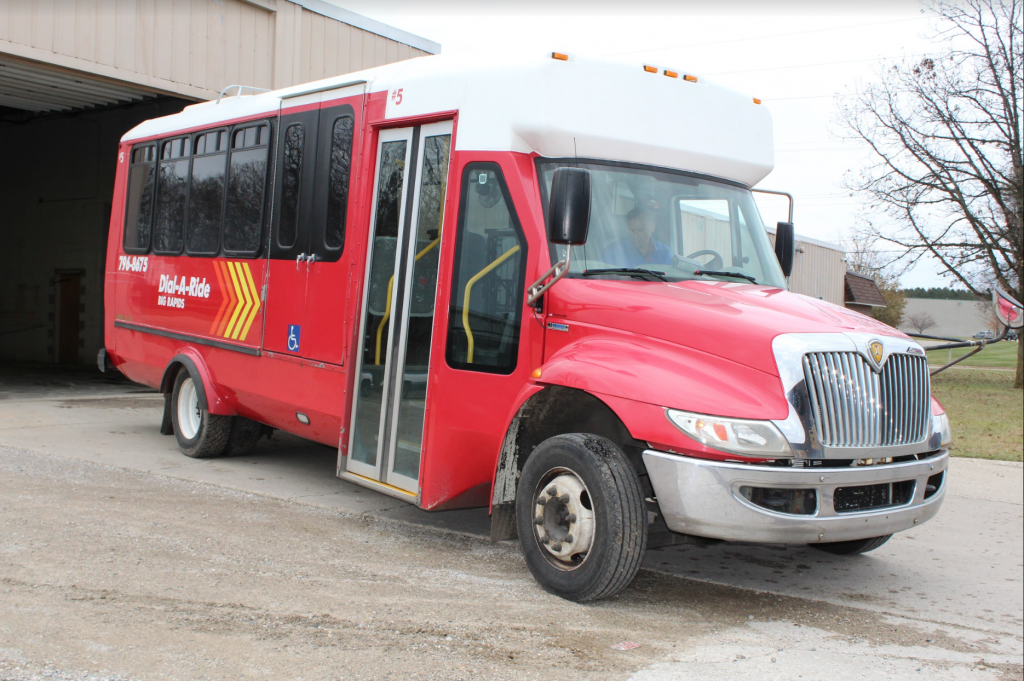 As the days grow colder, the shuttle bus capacity increases.
Ferris pre-optometry sophomore Daria Laisure discovered she walks less to and from class on account of the change in weather.
Laisure, a resident advisor in Brophy hall and honors student, must manage her time carefully in order to meet her requirements and deadlines, whether that is running to classes, going to events or managing her hall.
"I did live across campus last year but I didn't take the bus. I didn't have the app to see where the bus was and my schedule was more difficult to time with the bus. I was also a freshman and was embracing the campus life of walking," Laisure said.
While she still prefers walking to most places, Laisure finds the cold weather pushing her into the confines of the shuttle bus.
"Living in Brophy, the furthest south residence hall, walking for 10-15 minutes in the cold isn't preferred," Laisure said.
Ferris graphic design freshman Allison Brooks has known Laisure since their junior year of high school and has become her suitemate at Ferris since then. Brooks also chooses the shuttle over walking against the chilly winds that have engulfed Ferris as of recent.
"I personally like to walk to get some exercise into my busy schedule but as the days get colder, having the shuttle is a nice alternative," Brooks said.
Dial-A-Ride and Ferris Shuttle Driver Jason Boman has found students often benefit from the shuttle because they don't need to worry about a car or parking.
"I have only been driving for Dial-A-Ride for three months but the most interesting experience has been the couple of times I drove the Safe Ride late on Friday and Saturday night. I think a lot of students choose to ride the shuttle because it, fairly quickly, can get them close to any place on campus," Boman said.
Students interested in the free shuttle bus service and would like to see where the shuttle is located, can do so by downloading the DoubleMap app.
Legislation was recently passed allowing rideshare companies to operate in Big Rapids. Click here to read about the newest way to get around campus!