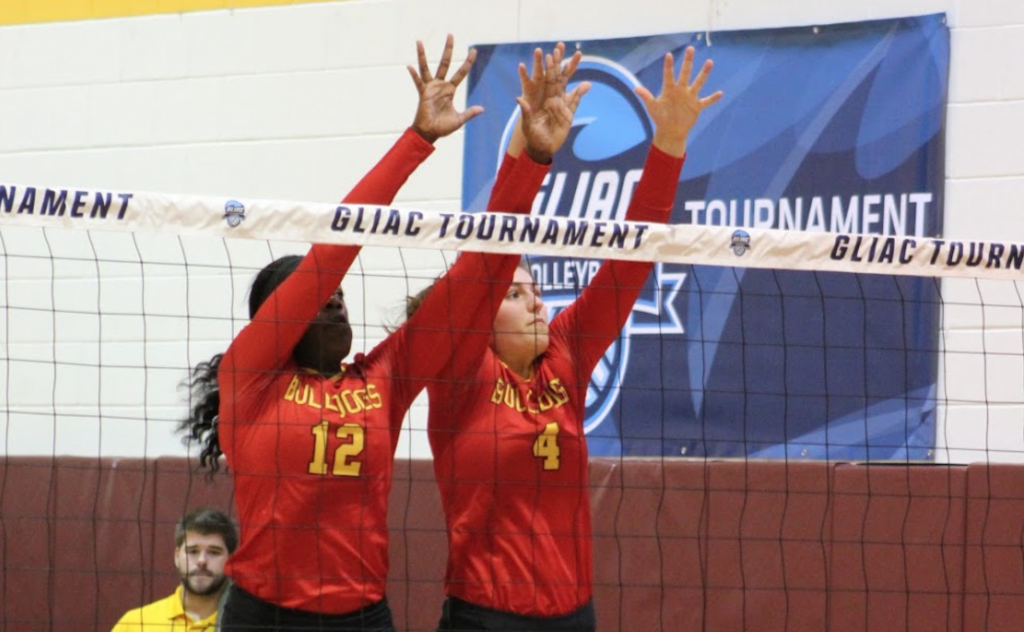 The Ferris volleyball had no trouble dispatching McKendree University Thursday, Nov. 30 in a 3-1 victory.
The Bulldogs came out blazing hot, taking the first set by a score of 25-16. The Bulldogs' blocking game was key in that match, as sophomore Courtney Brewer and senior Ayanna Buckley were often seen sending the ball back into the face of the Bearcats.
The second set saw the Bulldog get down big on the scoreboard after several miscues. The team rallied back but dropped that set 22-25.
Heading into the third, sophomore Allyson Cappel was having an outstanding game, already having recorded 12 kills. Her play didn't falter in the third as she was seen spiking balls left and right to take that set.
The Bulldogs looked absolutely flawless in the fourth set as they dominated the Bearcats en route to the 3-1 victory.
Cappel was a star, recording 19 kills on the night. Maeve Grimes was an unsung hero, recording 42 assists and two aces.
The Ferris volleyball team will have its hands full in the Regional semifinal as they will have to take on Lewis University. As fans recall, Lewis knocked the Bulldogs out of the NCAA Div. 2 Playoffs last season. The Bulldogs' opponent won't be any easier to defeat as they are the first seed in the division.
The Bulldogs will be back in action Friday, Dec. 1 to take on Lewis. That game is set for an 8:30 p.m. start.