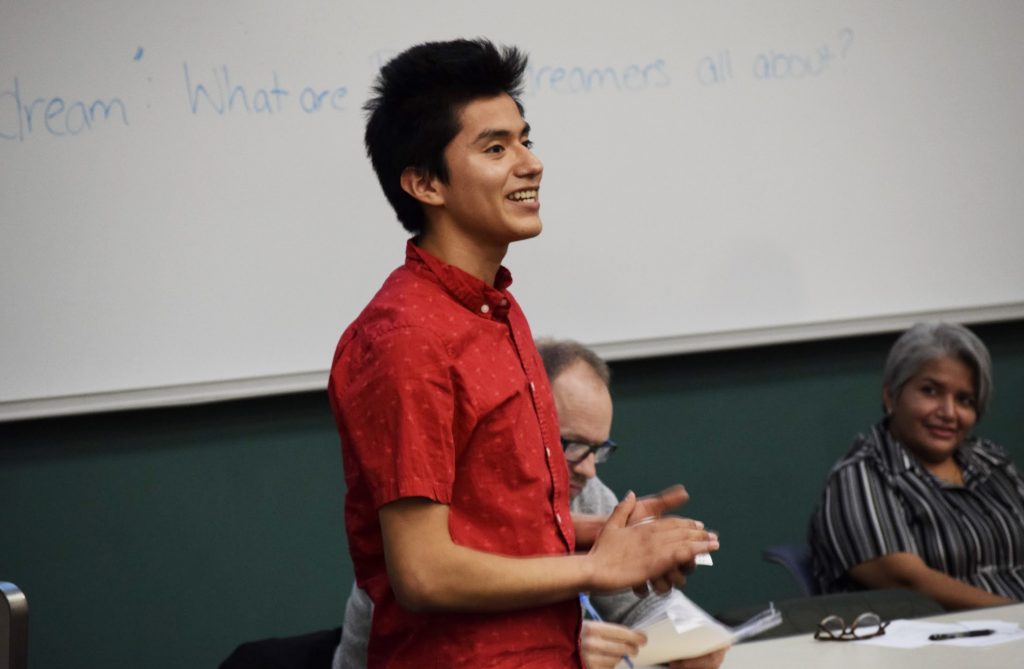 Life is full of uncertainties but for Dreamers, the future is only getting more unpredictable.
The Deferred Action for Childhood Arrivals (DACA) is a program geared towards protecting undocumented immigrants who were brought to the United States as children. The program started in 2012 from an executive order by former President Barack Obama and it provides temporary legal status for a renewable two-year term to all its recipients, who are often known as Dreamers.
Last September, U.S. Attorney General Jeff Sessions announced that the DACA program would soon come to an end, which means on March 5, 2018, many Dreamers' permits will begin to expire with no way to renew them.
"I wasn't certain about the future but at least I had something," Davenport freshman Daniel Caracheo said of DACA. "Now I don't know for sure. For example, if DACA doesn't get renewed, I won't be able to renew my license, I won't be able to get another job or permit—so it really puts me in a limbo for a lot of things, including education."
Originally from Mexico, Caracheo moved to Michigan at the age of five. He currently studies at Davenport University where he received a full-ride scholarship.
"On one side, I kind of just want stability and I just want to be able to think in the long-term and in that sense, I have considered even maybe Canada as an option," Caracheo said. "But then there's also that other side of me that also thinks that while I haven't been that connected with my Mexican culture, I really feel for them and I feel like I've had a lot of opportunities and gained a lot of skill and I think that I would like to maybe someday go back."
Congress has deliberated over which permanent solution to adopt in place of DACA, if they vote to replace it at all. Many Dreamers have advocated for the Dream Act, which was almost passed in 2011.
Through the Dream Act, DACA recipients would be automatically granted conditional permanent residency for up to eight years and then have the ability to gain naturalized citizenship. Recipients would still be vetted and required to pass certain security checks, according to immigration lawyer Richard Kessler, who believes the Dream Act is the most comprehensive option for the country.
If no permanent solution is in place when DACA expires early next year, it will have an effect not only on its recipients but on the economy as well.
"There are big employers in Grand Rapids—booking.com is one that comes to mind—and it probably has, I don't know how many, maybe 40 to 50 DACA people working there, most of them bilingual—which is a special skill they want. It will affect the military; there are over 900 DACA people in the military. So it's going to have a big effect, not only on the young people but on the economy as a whole." Kessler said.
Until March 5, Dreamers' lives hang in the balance as congress decides on a permanent solution.
"It's terrible but I think obviously I think it's going to be tremendously difficult on these individual young people," Kessler said, "It's almost worse to having been kind of given a taste of freedom and then have it taken away."
Click here for more from the Torch;s news section.