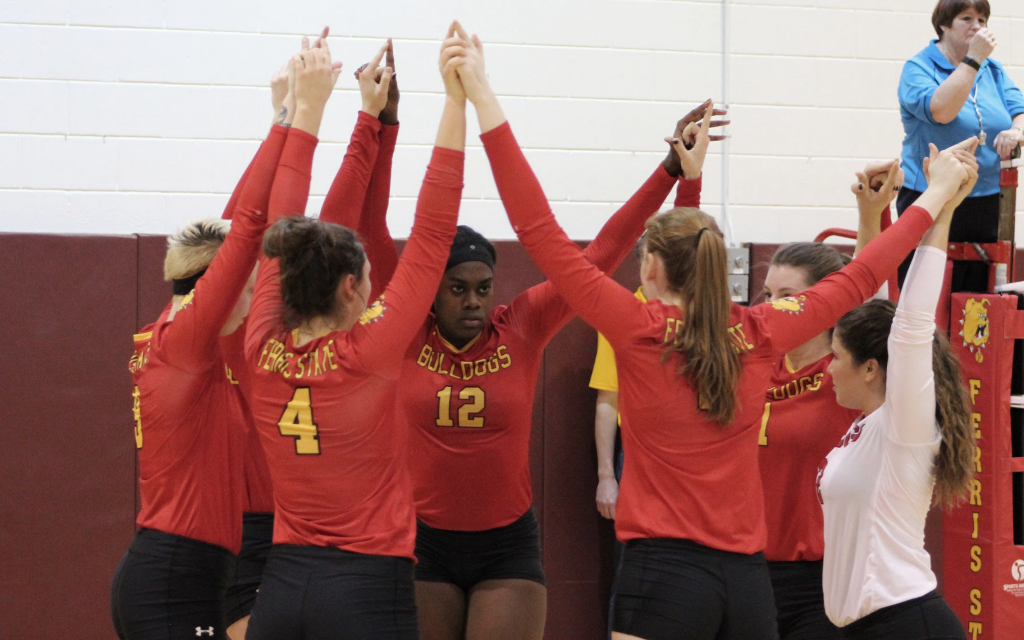 For the second straight year, Lewis University has cut short the Ferris volleyball team's championship hopes.
The Bulldogs dropped their NCAA Division II Midwest Regional Semi-Final match Friday, Dec. 1 by a score of 3-2 to the Lewis Flyers.
Ferris was hoping to continue the momentum captured the night before in their 3-1 victory over McKendree, but Lewis had other plans.
The Flyers took the first set 25-21, before Ferris battled back taking the second third sets by scores of 25-23 and 25-22. Lewis was able to handle the Bulldogs in the fourth set, dispatching them easily 25-10. The fifth set was a close encounter, but Lewis held off Ferris, taking it 15-11.
Sophomore outside hitter Allyson Cappel continued her great season, recording 19 kills and picking up 20 digs. Courtney Brewer also had a great game, posting 18 kills.
Senior libero Lauren Reminga had a very impressive night, recording an astounding 34 digs.
The Bulldogs recorded 89 digs in total, the most in the game and also totaled 55 kills, only two behind Lewis' 57 kills.
The Bulldogs finish their season with an overall record of 24-8. This season also saw Ferris claim its fourth straight Great Lakes Intercollegiate Athletic Conference (GLIAC) and fourth straight GLIAC championship.
The Dawgs will look to regroup and continue their dominance next season. Ferris will graduate several seniors including Ayanna Buckley, Lauren Reminga, Maria Kronner, Nicole Malouhos and Hannah Guy.